Love has different meanings and is shown in different ways, irrespective of the person's gender, every human expresses their feelings in different ways. The way women and men express their feelings differs. So, what does love feel like for a man?
For some, love is all about the passion between the two, for some, it might be the connection and for others, it might be the understanding, building trust in the relationship, and enjoying each other's silences.
A romantic relationship changes a person in many ways, priorities change, habits change, and more than that, you become a "We" rather than "I". 
How Do You Differentiate Love From Infatuation?
Has it ever happened to you that when you talk to a new person you get those butterflies in your stomach? Would you call that love?
Similarly, human tendency is such that every mysterious person makes us want more which leads us to be certainty attracted towards them. These intense feelings are not love but just the heat of the moment.
Love doesn't always denote the physical attraction but also the emotional and soulful intense connection, which takes time despite whatever your friends say. It's always difficult to make a woman feel loved and secure and so is for men.  The article suggests only the signs one can look out for what does love feels like for a man. Read further to know what love feels like for a man.
13 Signs that Represents What Does Love Feel Like For a Man
1. Providing Attention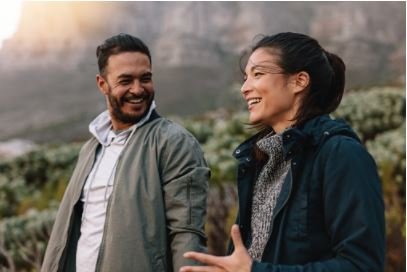 Studies reveal that "men stop listening to their partners after just 6 minutes of talking. Topics like coworkers and their partner's feelings bore men the most."
They have a hard time listening to you and spending time with you as it's hard to focus for them. So, if he is ready to divert his attention towards you, he goes beyond the breakage of social patriarchy and is ready to give his time for you and is falling in love with you.
2. Taking Care of his partner 
Regardless of society's norm of caring, taking care of the partner is more than the physical protection that the men are believed to do.
The care and affection he gives you when you are sick, or you had a rough day is what love feel like for a man. Cooking for you, sitting by your side, and sometimes just listening to you, it's all one can do to show his love for you.
3. Respect
Love and respect run simultaneously in any relationship, so a man in love will always treat you with respect and honor, despite the circumstances. No matter the issue, one will never do anything to hurt his partner's honor.
4. Understand your Desires
You might not always be in the best position to ask for what you need, has it ever happened that you just expect someone to do something.
That's what your partner is going to do for you because he knows what you desire when you are hungry, he knows how to calm you down when you are angry, and he knows what you want for the mood you are in. Similarly, you can control when he gets defensive when you ask questions if he is comfortable with you.
5. Know your Liking
Any person is loved by the character trait of the partner. So, when a man understands what love feels like for them, he loves your small details and finds a way to love all your habits.
For a guy falling in love feels like putting effort to learn your likes and dislikes. The moment he knows what to order for you when ordering in remember he has known your likes and has shown his love without even mentioning it.
6. Being himself in front of you
Living in the 21st century everyone knows how much expectations are asked of a man, it can be mentioned as – men don't cry, men don't ask for help, or men need to be the breadwinner of the family.
Despite these expectations when a guy becomes more comfortable with his intense feelings towards the romantic relationship and goes beyond this patriarchy you know he loves you. He will be comfortable being himself in front of you.
7. Willing to stay together
Relationships have their ups and downs.  Where there is love, some feud can occur. These feuds are not the breaking point of a relationship but the mending parts.
These are the points that the couple needs to work on as they are hard to focus on. So when the guy has an intense connection and is willing to spend time and stay together even after accepting the flaws and also accepting his own mistakes, then he feels for you.
8. Always on your side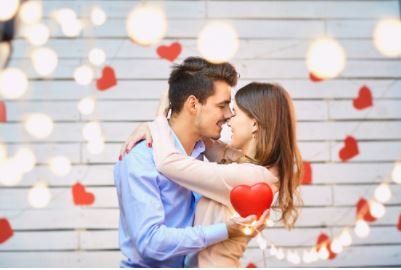 Any human is allowed to make mistakes, it's something very common we all share, but he will never underestimate you, or judge you for being wrong in public.
He will always be on your side and go against his beliefs to make you right socially. You might enjoy the private debate on the same topic later evening but never will he make you feel embarrassed in public.
9. Accepting his mistakes
PsychTest research says that admitting mistakes is very difficult for many people not because of the consequences of the mistakes, but being wrong is not easy to be acceptable.
Admitting the mistakes when he knows he is wrong and accepting the response from the partner is what love feels like for a man.
10. Sometimes you just know
No matter how many articles or books you may read, no one can accumulate all the personality traits of every human being in one analysis.
So what you have to do is just trust your instinct and believe in how he has adapted for you and sees the future together. You don't need an external source to tell you how your relationship has grown over time.
11. Change in Choices
A special person is there in every man's life where he subconsciously puts this other person's thoughts and wishes first. The priorities change, when a man is in love with you, and making his special person happy is all he can think of.
12. Using "We" rather than "I"
Every romantic relationship comprises two people, two minds, and two different hearts. So, a person must acknowledge that and understand that every decision you take in the relationship should be unanimous.
13. You adapt to Good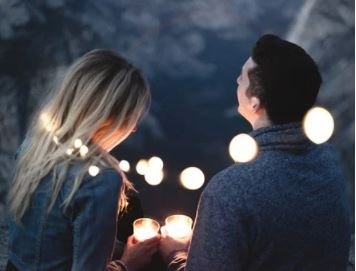 It's a normal Human tendency to change and evolve. The things you like now might not be admired by you shortly. Choosing the right person makes you adapt your lifestyle according to mutual understanding. Not only does one adapt but also he loves every version of you no matter how life changes you.
Summary
In general, love doesn't have to be only between a partner, it can be love towards their family, their friends, their pets, anything, and everything.
The dopamine that is secreted in the brain, the butterflies in your stomach, the "everything is so great about this life" feeling, and also the constant smiling without any reason is what assures you that a good experience is about to begin in your life.
Men especially have a hard time communicating in this regard and have a different way of expressing their feelings to configure what does feels like for a man. So how do you know what love feels like for a man? Read above.
Also Read: 15 Most Significant Things You Have To Know About Your Partner
Also Read: Exercises for couples therapy