A parent-child relationship is the most complex kind of relationship. Parents want to provide a comfortable life for their kids, and at the same time, they do not want their kids to spoil by giving them whatever they ask. On the other hand, kids feel bad and unloved when parents reject their requests.
Have you ever felt bad when your parents did not permit you to go somewhere? There might be various reasons for your parents to reject your request; this doesn't mean they don't love you. You need to understand what your parents expect from you to convince them to go somewhere otherwise, it becomes difficult to deal with a disrespectful kid.
You need to understand that your parents always want your safety and happiness. It's not just you who have difficulty convincing your parents to let you go out with your siblings, cousins, or friends. We all have faced the situation, trust me. When you hear "no" from your parents instead of being upset with them, you need to find the right ways to convince your parents. 
9 Ways To Convince Your Parents To Go Somewhere
Instead of being stubborn about your request, you should try new techniques that help to convince your parents. Some of the ways that you can use to convince your parents to go somewhere are:
1. Do Some Research About the Destination
Before you plan to go somewhere and ask for permission from your parents, you need to do proper research about the destination. You need to properly answer your parent's questions about the trip. 
Some common questions your parents can ask you: "name of the place you are going," "if the place is safe or not," "for how long you are going," etc. If you get stuck even in one question, there is a high chance of you getting "no" as an answer. 
Before you ask permission from your parents, you should practice questions that you are likely to face. Once you feel confident, you can share it with your parents. When you share every detail about the destination with your parents, you can persuade your parents how serious you are about the trip. 
2. Estimate Travel Cost 
When it comes to traveling somewhere, the cost of traveling is the first thing that comes to our mind. It is one of the main questions that your parents are likely to ask you. They might even want to know how you will pay for the trip. Hence, you should not just research your destination; you should also estimate the travel cost. 
The best online gambling clubs in the country, mobile casinos, slot machines with great returns, current bonuses and news from the gambling world, waiting for you on the site CasinoFM http://casinofm.com.ua/. Read about the progressive jackpots, popular rewards, different game variations, choose one of the presented in the selection of clubs and enjoy the best conditions, guaranteed payments and comfortable game.
‌
You need to have detailed information about the cost of travel, food and lodging cost, shopping, and other entertainment costs. It would be best for you to assure your parents, that your travel plan is within the budget you are getting or the budget you have. 
If you spent less than your parents have given you on your trip, it could be a plus point for you on your next trip. Moreover, having a proper financial plan will assure your parents that you are serious about your trip.
3. Find the Right Time To Ask for Permission
Timing always matters when you are about to ask permission for something from your parents. Before you ask for permission from your parents about something, you need to look at the situation that they are in. Find out the best time for taking permission. 
There are times when your parents are extremely caught up with their job and at that time if you ask your parents permission to travel with friends you might get a straight "no" on your face. For instance, if you try to convince your parents to go somewhere right after they come back from work, you might get "no" as an answer. 
Asking parents something when they are in a bad mood might not be a good idea. You should drop a hint about your plan when your parents are in a good mood. Some of the best times for you to ask your parent's permission are during the weekend, during festival time, when they are happy, when you have made them proud, and so on. 
4. Have a Good Reason If Your Parents Ask Why
It is always better for you to answer the "why" question instantly when you need to convince your parents. When you ask your parents to go out with your friends or alone, they will ask you many questions. You need to give an instant answer to your parent's questions to convince them. 
Some common questions that you might get from your parents when you ask for travel permission are: "With whom you are going?", "Why do you need to travel?" "How beneficial is travel for you?" etc. 
Giving an instant reply to your parent's questions is better to convince your parents. If you feel you cannot give an instant reply to your parents for their questions, you can practice probable questions that will make you sound confident in front of your parents. 
5. Involve Your Parents While Planning For The Trip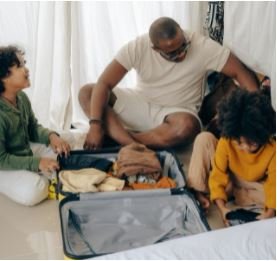 It's always better to involve your parents while planning the trip. Your parents will believe in your plan when they get involved and establish parent-child communication. It will not just show that you value your parent's opinion, but it also shows open communication. Your parents will also get excited when they get involved in planning. 
Your parents are willing to listen to you when you involve them in planning the trip. It can also ensure your parents that you are going to a safe place and there is no danger on the trip. 
When you do not tell anything about your trip and ask for permission, parents start to think the trip isn't safe and might not allow you to go on the trip. Hence, if you want a positive response from your parents, you should involve them in the planning process. 
6. Take care of Yourself
It is true that no matter how old you grow, your parents will always treat you as a kid. Parents feel you are too young to take care of yourself and make decisions. Your parents won't let you go on trips alone, thinking you cannot take care of yourself. And if you are a bit clumsy or careless, you will know the answer before asking for permission. 
Hence, you should show them you are responsible and can take care of yourself to answer your travel request positively. Making your parents believe you are responsible enough might take time, but you should try earlier than regret it later. 
You can help your parents with chores around the house, and fulfill your duties regularly to make them believe that you are responsible enough. This will show you are responsible for your duties. 
7. Tell Them With Whom You are Going
Tell your parents about your travel plan if you make some. It would be wise to introduce your parents to the people you plan the trip to. Parents need to have faith in your friends as much as they have faith in you. 
It would be better if your parents trust your friends as much as they trust you as it helps to change their minds. When they know your friends are mature and responsible, they will be less worried about you. If you plan a trip with your friends who are careless and not trustworthy, then you might get "No" as an answer to your request. 
8. Never Lie
Lies are the easiest way to lose the trust of your parents; in fact, parents hate lies. Once your parents find out you have lied to them, it becomes hard to trust you again. Whether your lies are big or small, they can easily break your parent's trust in you. While asking for travel permission from your parents, always be honest about everything. 
If they find out you have lied to them, it will not take a second for them to change their decision. No matter how hard it is, to tell the truth, to your parents, your parents will always appreciate your honesty over anything else.
9. Promise To Stay In Touch With Them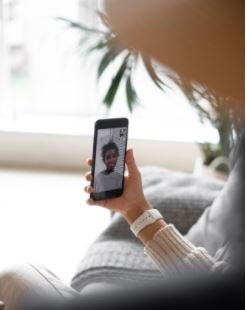 When you are out, you might get constant phone calls from your parents just because they want to know where you are at the moment. It's just because your parents are worried about your whereabouts. When you convince your parents to let them travel with their friends, you need to ensure that you stay in touch.
It would help if you promised your parents to call them or text message them every day. Even if you plan to travel internationally, you can use free messaging apps to call and text your parents. 
You can even give your friend's number as a backup phone option for your parents. Your parents can contact you on your friend's phone when they cannot contact you on your phone. In case of emergency, they will have a backup phone option for your parents. 
Conclusion
To conclude, parents always want safety for their kids; when they say no to some of your travel plans, there is always a reason behind it. Before you get upset with your parents for their decision, you need to know the reason behind their decision. Instead of being stubborn about your request, find ways to convince your parents to go somewhere. 
Also Read: 11 Patriotic Crafts To Make With Kids
Also Read: How to Wear Rings On Multiple Fingers