It's November, and Christmas is just around the corner. When we hear about Christmas, we think of our family, friends, lights, food, and most importantly, gifts. Everyone has a Christmas wish list, which they want to get as a Christmas gift from their family and friends. Nothing makes you happier than being able to fulfill someone's Christmas wish list.
Most of the time, people's Christmas wish list matches with your family as they add essential needs as gifts they want for Christmas. Here I have listed some of the best Christmas gift ideas for family that come under most people's Christmas wish list. If you are looking for Christmas gifts ideas for family, then do read this article till the end.
10 Best Christmas Gift Ideas For Your Partner
It's always tricky when it comes to what you should give to your partner. Even if they are your husband or wife, sometimes they may not share their wish list with you. To make your task easy, here I am going to tell you the best Christmas gift ideas that you can give your partner which can be on their Christmas wish list.
1. Customized Planner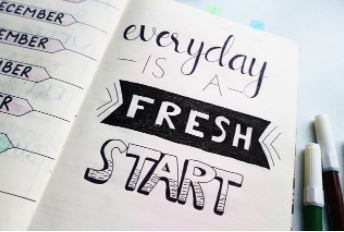 In this busy world, it's normal for us to forget things. Many people carry planners to get reminded about things that they need to do. Hence, if your partner has a busy schedule, giving them a daily planner would be a great idea. You can customize planners to make them look more attractive and for easy planning. You can check Amazon for planners.
2. Crossbody Bag
No doubt, women have lots of things they need to carry inside their bags. You can give your woman small crossbody bags that look small, but they can hold many things and are easy to carry around. 
Crossbody bags are women's go-to bags as they can easily carry these bags around. You can gift bags in the colors they love and even customize the bag. Crossbody bags are easily available in stores; you can get them from department stores, dollar stores, Amazon, Walmart, Hallmark, etc. 
3. Wearable Blanket
Wearable blankets are the best Christmas gift for your partner during the cold winter. Cozy wearable blankets are always on ones' Christmas wish list, and these blankets can be perfect loungewear during lazy winter days. 
If you want to make it a more thoughtful gift, you can customize the weighted blanket and print your partners' name on the blanket. To make the gift more fun, you can even get a matching blanket for both of you. 
4. Indoor Plants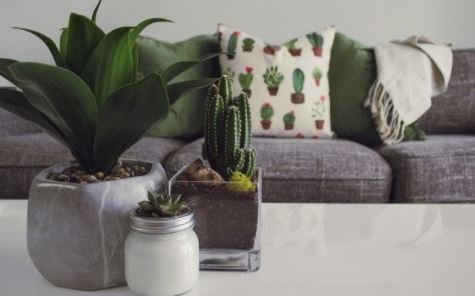 Plants always bring happiness for plant lovers, so that gifting indoor plants can be the perfect gift. You can gift plants that your partner loves. 
Gifting plants can be the perfect gift for your partner as the plant will remind your partner of you whenever they water and take care of them. Also, plants bring a sense of calm and positivity. Gifting plants will also encourage one to respect and appreciate nature. 
5. Skincare Item
No doubt women are into skincare. Even if your lady is not into skincare, you can give her skincare and encourage them to get into skincare. You can ask your partner's skin type and give them skincare items as per their skin type. There are many skincare gifts hampers, some skin companies keep their items in sales during the holiday season. 
6. Amazon Kindle Paperwhite
Amazon Kindle Paperwhite are perfect Christmas gift ideas for book lovers. Gifting books for book lovers can be perfect, but once the reader completes reading the book, then the book is done. 
But when you give a Kindle Paperwhite, your partner can read thousands of books from the device. You can download ebooks on Kindle and read books anywhere you want. Also, Kindle is lightweight, waterproof, and easy to carry around. You can get an Amazon Kindle paperwhite from Amazon's website. 
7. Customized Photo Album
Another perfect gift for your lady love can be a photo album. You can collect all the photos of the wonderful time you both have spent together, combine them in a collage or make an album of it and gift it to your partner. 
Collect your favorite pictures of you both, print them in high quality, and make a photo album. To make your photo album fun, you can write captions below or above the photos. You can even add stickers to make it look more attractive.
8. Coffee Machine
You can gift your partner coffee machines if they love coffee. Winter means we intake more coffee, so why not give your partner a coffee machine, and both enjoy it. If you have a small space, you can bring a small coffee machine, but you can bring a large coffee machine if you have a large space. Also, selecting a coffee machine also depends on your budget. 
9. Vacuum
The next family gift idea you can think of giving is a vacuum cleaner. You can get the latest vacuum cleaners which are wireless. You can make your or your partner work easier with a vacuum cleaner. I would highly recommend the Dyson vacuum cleaner, which guarantees to pick 95% of the dirt. 
10. Customized Jewelry 
Purchasing jewelry means you are investing in something good. Jewelry is always on women's wish lists, so it's always the best idea to gift them during Christmas. You can customize jewelry according to your wifes' personality. For customized jewelry, you can gift earrings, necklaces, bracelets with their name, or short phrases written over them. 
10 Best Christmas Gift Ideas for Parents
We always want to give something very special to our parents. You can make your parent's Christmas special by giving them very special things. You might agree, parents always say they don't need anything but giving them small things will make them happy. 
Always be creative and select thoughtful gifts that are useful for them. Some family gift ideas that you can think about giving to your parents are.
1. Back and Neck Massager
As we get old, we get back and neck pain problems, so massagers are what most old age people wish for. So, why not give parents back and neck massager as a holiday gift.
Massagers can work as pampering devices for parents. You can select massagers like back massagers chair, massagers pillow, neck back massagers, leg massagers, foot spa massagers, and etc. You can get massages from $40 to $1000, depending on the features of the massager. 
2. AeroGarden Indoor Garden
When parents retire, they get interested in gardening and other household activities, and they mostly choose these activities to keep themselves busy. If your parents love gardening but do not have much space where they live, then you can give them an indoor garden like AeroGarden this Christmas as a best gift. 
On AeroGarden, your parents can grow herbs, salad, green veggies, etc. You can get herbs seeds with AeroGarden, and it can be a project for your parents to take care of them. 
3. Phone Soap
If you have not heard of phone soap, let me tell you there's some phone soap device. Phone soap is not like a regular soap bar; it's a device with a UV sanitizer that kills bacteria and viruses on your device. Most parents are not tech-savvy; they have difficulty keeping their devices clean and safe, so phone soap can also be the best gift for parents. 
4. Apple TV
It can be difficult for working parents to stay home all the time after their retirement. After retirement, parents get hooked to digital devices like TV and mobile phones. So give them an Apple TV and help them to get rid of their boredom. 
When you bring home Apple TV for your parents, do not forget to give them a subscription to Amazon Prime or Netflix. Make their TV experience better with Apple TV. The price of Apple TV starts from $179.  
5. Monopoly Board
As I mentioned above, our retired parents can get bored at home. Sometimes they might get bored with their digital devices, so bringing board games with them also helps them overcome their boredom. 
You can gift your parents board games during Christmas and even play with them during the holiday season or whenever you are with them. While purchasing a monopoly board, make sure you purchase wooden board ones as it's long-lasting. 
6. Phone or iPad Case
Parents have difficulty maintaining their digital devices, so you must help your parents take care of their digital devices. Even when parents try to take care of their devices, sometimes they cannot.
The first step of taking care of digital devices is by getting perfect device cases. Also, sometimes your parents might ask you about your phone cases and where they can buy one, so phone cases can also be one of the best Christmas gift ideas. 
7. Record Player with Stereo Speaker
Almost all households love music. Parents love to listen to old music on stereo speakers, so a record player with a stereo speaker can also be a better option for parents. Make this Christmas musical in your parent's home by gifting a stereo for your parents. You can give wireless record players that you can connect with Bluetooth or through WiFi. 
8. Old Family Photograph
Gift your parent's old family photographs and make them nostalgic about old times this Christmas. As your parents get old, they love to spend their time watching old videos of themselves and yours. Gifting photographs are thoughtful gifts for parents as they can relive the time again through photographs. 
Likewise, they can pass photographs from one generation to another generation. Moreover, you can even organize a Christmas photoshoot during Christmas and make its album and gift it to your parents. 
9. Indoor Smokeless Grill
Why not consider indoor smokeless grill machines as the best Christmas gift ideas to foodie parents who live in cold places where it isn't easy to go out for barbeque. With smokeless grill machines, your parents can grill food whenever they want, and they can also add these machines to their kitchen gadgets collection.
The reason behind gifting this machine is that it is smokeless, which will not affect your parent's health. If you want to give your parents an indoor smokeless grill, you can find one on Amazon. 
10. iRobot Roomba
As parents get old, it becomes difficult for parents to clean their homes regularly. With iRobot Roomba, your parents can clean their house without having to run behind the vacuum.
The best thing about iRobot Roomba is it has amazing suction capacity. You can even schedule your vacuum cleaner whenever you want to clean the house. It can clean hard floors, pets hair, carpet, and much more. 
You may agree as a kid; you used to wait for Christmas. Gifts are also one of the reasons for kids to love Christmas. When Christmas is around the corner, your kids may prepare their Christmas wish lists. Some of the common things that kids wish for can be your gift guide.
1. Tea Party Set
If you have a girl child, then you must have joined a tea party with her. Give your kid a tea party set as she always wishes to have some more new tea set toys. So on this Christmas, add a tea party set to their gifts list, which will make them delightful. You can select themes for a tea party set like Disney princess, frozen, and so on. 
2. Lego
Out of 10 kids, 8 kids love Lego. In fact, Lego is loved by not just kids but also by parents. Lego helps in developing kids' creativity and sharpens their motor skills. Many kids take Lego as a fun learning material, and it is the best Christmas gift for kids as it's budget-friendly. 
You can get 200 pieces of Lego between $12 to $40. Lastly, parents also love Lego as it consumes very little space and it is easy to organize. Lego is easily available in toy stores, dollar stores, Amazon, etc. 
3. Coding Robot
Kids are extremely interested in technology, so introducing them to coding early will make them interested in coding. Gifting them a coding robot is a perfect gift for kids as it keeps kids engaged in the educational field. Coding robots provide a better way for kids to learn coding in a fun and engaging way. Coding Robot is not as expensive as we think it is; its price range varies from 50 to $200. 
4. School Learning Desk
Educational material for kids can be the best Christmas gift and is extremely worth it. Christmas is the perfect time for your kids to give things like a learning desk. If you have a toddler, you can give them a learning desk that teaches things like weeks, numbers, weather, etc. Learning desks for kids are easily available on Walmart, Amazon, eBay, etc. 
5. Baking Book
For kids interested in baking, you can give them a baking book as their holiday gift. Baking is a screen-free activity that kids can get into. It will teach kids to make the best meal, and at the same time, helps to keep kids busy. Baking is a life skill that kids can learn at a very young age. While choosing baking books for kids, you can choose books that have 100s of recipes. You can give your kids a baking book only if they are over 7 years old. 
6. Good Housekeeping Amazing Science
If your child is extremely curious and wants to know how everything functions around them, then providing them with an experimental set will be an amazing gift. You can choose the Good Housekeeping Amazing Science book, which is an amazing book for young scientists.
The book explains the scientific concept of everything around the house. It explains the scientific concept of every corner of the house; for instance, it explains the reason behind a foggy mirror in your bathroom. 
7. Kids Sewing Kit
Kids Sewing Kit as a family gift idea is suitable for kids who are into sewing. If your little girl loves sewing and knitting, you can give them sewing kits that will help improve their skill. They can do their DIY projects with their sewing kits.
Sewing kits are not just fun but an educational hobby too. Sewing helps increase kids' patience level, concentration, and at the same time, develops their motor skills. While thinking of purchasing a sewing kit, you need to select a kids-friendly sewing kit. 
8. Toniebox Starter Set
Toniebox Starter Set is a better gift for kids who are over 3 years old. This is an audio speaker, a soft cube that plays different songs and stories for kids. If you are busy parents who have very little time for your kids, this device will help you. Toniebox Starter Set is a great tool for kids, and it is easy to use; they can quickly learn how to use it. 
9. Riddle Book 
Riddle books can also be the best Christmas gift for kids as it helps to improve problem-solving and makes them social. Riddles are also a great way to improve vocabulary, comprehensive skills, and logical skills. Most of the family take riddles as a family bonding time. You can easily get riddle books in book shops, dollar stores, and online stores. 
10. Fisher BasketBall Hoopster
If your child loves basketball, why not give them a basketball hoopster. For toddlers, you can get an electronic hoopster of Fisher that has different modes and is interactive. 
The best thing about this electronic basketball hoopster is when your kid scores, this hoopster makes sound and displays cool light. With this hoopster, kids can practice solo basketball or even play with their friends. Fisher BasketBall Hoopster will cost you around $40-$50. 
Conclusion
It's always difficult to decide what to give to your loved ones. We always gift our loved ones during special days like Christmas, Valentine's Day, Mother's Day, New Year, or while playing secret Santa. 
Among all occasions, gifting at Christmas is always tricky because you give gifts to everyone, and you want your gifts to be thoughtful and useful at the same time. Hence to make your task easy, here I have mentioned some thoughtful and best Christmas gift ideas for family.