Cyberbullying refers to bullying done on someone through a technological medium. It could include using cell phones to bully someone using calls or text messages. It could also include harassing someone through social media or online forums. So how can you keep your kids safe from cyberbullying?
Cyberbullying is often malicious and harmful. It is performed to harm the targeted person. It is also repetitive. The bully attacks the target with actions to defame or upset them in a hostile manner.
Cyberbullying is an extremely serious matter. Due to the use of mobile devices by everyone today, it is easy for bullies to be persistent with their target. And often, children are targeted to be bullied online.
This bullying may come from their classmates at school or from anonymous people online. You may or may not know these people in real life. But social media has granted the accessibility of bullies to bully kids online.
According to research done by the National Crime Prevention Council, about 43% of teenagers have witnessed bullying online. It goes to show how rampant online bullying is these days. The study also revealed that among the cyberbullied children, about 37% developed social anxiety and depression.
These statistics show the gravity of the situation. It goes to show how cyberbullying is occurring right down our noses, and we are unaware of it.  Initially you have to find ways to deal with it. After tackling you can seek for measures to stop cyberbullying.
Hence we will be talking about ways to keep kids safe online from online bullying. We have divided the 13 ways into two different methods. The first seven methods will focus on preventing cyberbullying, and the other six methods will focus on keeping your child safe during or after cyberbullying has occurred.
Prevent Cyberbullying
The best ways in keeping your child safe online are to protect them from cyberbullying. We have always been hearing how prevention is better than cure. That saying also applies to being cyberbullied. Before kids even start using the internet it is better to filter content online and let only child friendly content via the internet.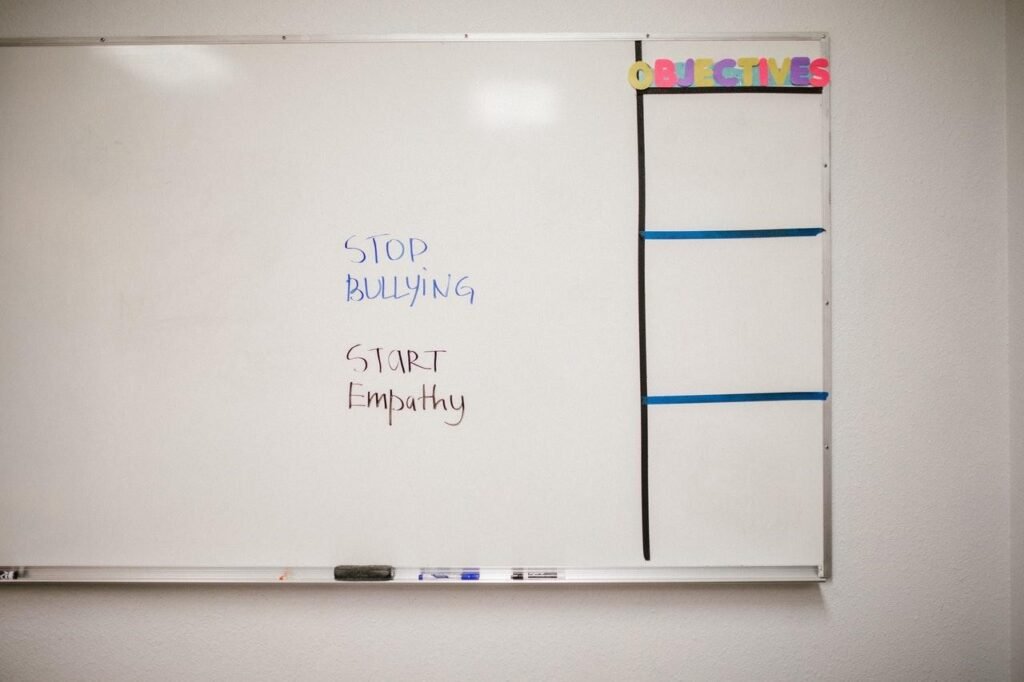 It is always better to take cautious measures to keep your child safe online. We will never know that we are over-cautious. But we do know these steps will keep our children safe and give us peace of mind.
1. Learn about cyberbullying
The best way to help your child is to buy learning and to teach them. To tackle the problem or save yourself from something, you need to know what the problem consists of and inform kids on security in cyber world.
Likewise, to save yourself and your child from cyberbullying, you need to know what characteristic it has. You need to know if a behavior is normal or malicious when it occurs online.
It would help if you recognized what are the key features of someone who might be a cyberbully. You need to know the tactics used by most cyberbullies when they harass someone online.
This will help you distinguish between just friendly trolling for vicious attacks done to your child.
You also need to teach these distinguishing features to your child, so they can also recognize bullying from silly, harmless jokes. You need also to learn how cyberbullies usually work.
This might include the activities of cyberbullies, including excessively trolling someone, defaming them, using deep fake pornography to harass them, embarrass them, and many more.
2. Use parental controls
You can also use parental controls to protect your child from cyberbullying. Parental controls are software or applications that help parents monitor the phone and online activities of their children.
We know that children will not come directly to us if they have any problems. As the statistics found out, most teenagers hide problems related to bullying due to shame or fear.
A parental control application is needed to monitor your child. These apps will help you find out if anything is wrong with your child. You will monitor their social media accounts and mobile phone calls or texts.
This will help you provide peace of mind knowing that your child is safe in your monitoring. These applications are also equipped to have alert systems which alert parents when certain bullying phrases or keywords are sent or received.
So parental controls will be able to help you find out and prevent bullying from or to your child.
3. Set screen time limits
Another great function of parental control apps can be setting screen time limits. Parents can also use parental controls to limit the consumption of screen time of their children.
It can also be limited through personal judgment. Most experts believe that using social media for more than 2 hours can be harmful than beneficial. This is also associated with children using mobile phones for too long and encountering a bully online.
Therefore, you can use your judgment to set time apart for using screens for your child. The parental control software will also help determine the cut-off limit of certain apps and block them after that time.
Additionally, these apps will also help you filter out inappropriate content. They will help you block sites or social media apps that can provide more exposure of your child to chances of cyberbullying. You can also block apps that have lax security.
4. Talk and build trust
The best step you can take for your child is to be open with them. Trust needs to exist between you and your child so they can come to you when they are facing any problem.
These problems don't even have to be related to cyberbullying. You have to be open and gentle with your child for them to find a secure space. Your kid will never share their problems with you if you are judgemental.
Children mostly do not share their issues with their parents if they feel scared. They are scared that you will blame them instead of trying to solve the problem. They are also scared that you will take away their privileges if they report something on social media to you.
So you have to ensure your child that you will help them with anything no matter what. You have to promise them that you will be open and understanding. And you also have to follow through with this promise if anything happens to build trust between you and your child.
5. Equip your child to keep themselves safe online
The best way to protect your child is to teach them to help themselves. We can admit that we won't be able to protect our children all the time. We won't be able to protect them when they are in school or at their first job. So it is our responsibility to help them protect themselves.
We should start to equip them against bullying or being bullied by educating them. We need first to teach them what cyberbullying would look like. You need to help them identify what bullying and cyberbullying would look like.
You need to teach them how to handle such situations if they face them. Here you can teach them how to report bullies when it comes to bullying in person or online. You need to help them speak up about instances that they faced or witnessed to someone that they trust.
Parents should also teach their kids about compassion and empathy so that they don't become bullies. Parents also need to teach their children the basic reporting and blocking methods on all social media platforms.
6. Understand social media apps
Parents must research any applications before they let their children use them. It is extremely necessary for the security of your child. You need to research the positive and negative aspects of the platform that they want to use.
When the positives outweigh the negatives, then only the platforms should be used. Parents also need to understand the appropriate age needed to use of the given social media or gaming application.
Social media applications should be evaluated for use by your kid according to the security and measures taken for problems such as cyberbullying. You can read the security and privacy policies provided by social media for its users and young users.  
Some social media apps like Tik-Tok provide the facility of in-app parental control for younger users. Parents can control the level of mature content consumed by the user. You have to take the security of the social media account into concern with activities of bullying on social media.
It would help if you also learned how social media applications and messaging apps like WhatsApp may include people that bully. You need to learn the specific functions and anticipate issues that may arise from using these applications and interactions to other people. We also advise parents to be on the same social media applications as their children.
7. Review personal information
You need to evaluate the amount of personal data shared by your child on social media. You need to be aware of what they should share and what they should not be sharing online on these platforms.
Social media applications are public, which makes it scary when children are using social media. They need to be taught that this information is not to be shared out in public. They need to learn that sharing private information can be dangerous for you and your family.
Children need to be taught that phone numbers and addresses can be turned scary when shared with strangers. These are sensitive information that can be harmful when shared online with strangers.
Other personal information and photos can also be scary when shared online. Cyberbullying related to leaking private photos of individuals also has been a major factor in harassing them.
Therefore, children should be taught not to share this sensitive information and photos with other people. You need to make sure that they are not interacting or befriending strangers through social media platforms. Their personal information could be used to cause them harm or bully or harass them.
Keeping Children Safe from Cyberbullying
You also help keep your kids secure if you find out that they are being bullied online. We will talk about the measures that you can take if you find out that they are a victim of bullying. This part will cover handling cyberbullying by parents and children.
Here are six more measures that you can take to keep your kids safe from cyberbullying:
8. Block the source
You need to block the source of bullying if you are facing online bullying. These sources can be blocked using block options available on all social media platforms for its users.
It is also important for parents to teach their children to block in case such messages appear. Children should be equipped with the basic knowledge of blocking another user on the social media apps they are using.
Usually, all social networking sites have a function to block another user. So if parents find out another user is bullying their child or a stranger is talking to them, they can block that user.
When a user is blocked, no posts or messages sent by the user will come to you. Both you as the blocker and the blocked user will not visit each other's profile. You will no longer be able to call or message them.
9. Report the bully
The reporting function is one of the best ways to tackle bullying you or someone else online. A reporting button, in most social networking sites, alerts the behavior or the activity of the offender to the company.
For example, when you report someone on Facebook, you will be asked why you report them. They ask you whether they are impersonating someone, or harassing someone or other questions.
In the case of cyberbullying, you can choose to report them for bullying you or someone else. When the user has been reported, Facebook reviews the account for the provided claims and addresses them.
If the reported person is found guilty, then Facebook will shut down their profile. They will receive either a suspension of their account for a few days or their account will be deactivated permanently.
The same facility of reporting bullying is available on most social sites that are popular these days. And necessary actions are taken by companies to protect their users.
10. Document the bullying
If you find out that your child is being bullied online, then save the evidence of bullying with you. We encourage you to take a screenshot of the bullying and save it on a secure device.
Having evidence of any ordeal may help you later in the future. You can use it as evidence if any case arises.
It is also great that messages and posts can be captured and saved for future reference.
Let's take an instance where your child is being bullied through posts by someone in their school. You can take a screenshot of the post and save it from reporting them to the school or their parents.
The posts might be deleted by the offender, but you will always have proof of their bullying behavior at hand. It will also help in taking future corrective action against the bully.
11. Recognize warning signs
You also need to be aware of the symptoms of someone who is being bullied. Often someone who is being bullied shows certain symptoms or signs that can help you recognize that something is not right.
It can be hard to recognize the symptoms of cyberbullying. The victim may have severe or no symptoms at all. This can be incredibly frustrating to know if your teenager is ok or not.
There are cases where teenagers seemed fine while they were suffering from intense cyberbullying. They were suffering from depression and suicidal thoughts. And the cases only came forward when the teenager was harmed.
It is an incredibly sad case, but it may always not be the same. So here are some warning signs that may help you to recognize your child being bullied:
Social anxiety
Depression
Self-harming tendencies
Suicidal thoughts
Body image issues
Eating disorder
Extreme weight gain or weight loss
Social withdrawal
12. Find resources to help
If your child is going through any mental health issues after being bullied, then it is important to seek out help. There are many resources provided by the state and the government against cyberbullying.
The resources might be related to helplines against bullying or to report cyberbullying. They vary from place to place and country to country. These resources usually help teenagers to recover after being bullied.
They can also act as a guide when your child is going through something traumatic. Always try to seek out resources and help. It would be best if you also encouraged your child to do so.
13. Seek out therapy
Cyberbullying can be extremely traumatic for a child. Bullying can be malicious and violent towards the mental stability of a child.
Young minds should be protected at all costs. Cyberbullying can have destructive impacts on the mental health of the victim. They can cause the victim to have several issues relating to body image and even depression.
So parents need to seek out professional therapy for kids who have been bullied. Therapy will help them take out the anger and frustration that they might have been feeling after being bullied.
It can also help reduce the long-term effects caused by bullying. Children will also have someone to talk to who will be judging them and will have a cathartic experience.