It's almost Christmas now; you can see Christmas decors around you. Christmas is that one festival that all your family members wait for. Your little one wants to start decorating the home from early November. Children want your help to decorate their homes for Christmas. You can make DIY crafts to decorate your home during Christmas. 
It's not just children who love to decorate their house during Christmas; even adults love to decorate their homes. You always want your Christmas printable decorations to be the best. While decorating, you also want your decors to be budget-friendly. 
On your Christmas decor, you can add Christmas lights, gift boxes, and other printable decorations. Here, I will tell you some of my favorite ideas for Christmas printable decorations that you can add to your walls, Christmas tree, around your living area, and so on.
7 DIY Ideas For Christmas Printable Decorations
There are many printable decorations ideas that you can do during Christmas. Here are some of the printable decors that I love to do during Christmas.
1. Christmas Banner
Christmas banners are one of the most common Christmas printable decorations that you can see in almost all households. You can see a unique banner everywhere, and people want to have the best banner in their house. You will need printable papers, strings, a paper cutter, color pens, glues, etc. 
You can make banners with the shape of snowflakes, stars, bulbs, Christmas trees, and so on. For the Christmas banner, you can even write "Merry Christmas", "Jingle Bells", "Welcome", etc. You can hang a Christmas banner on your wall, in front of your door, near your Christmas tree printable decorated with Christmas lights and DIY Christmas pom pom.
2. Printables Christmas Wrapping Paper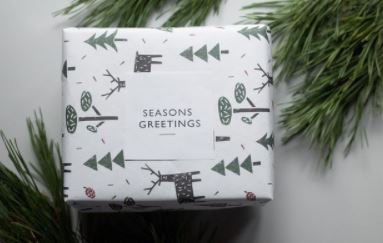 Christmas means you exchange gifts with your family and friends. There are lots of Christmas gifts ideas for your family that you need to pack. You do not just want your gifts to be the best; you even want to present your gifts in the best possible way with the addition of gift tags. You want to wrap your gifts in the most creative way you can. 
To make your wrapping papers unique, you can download a printable Christmas wrapper. You can even customize wrapping papers by yourself or by using different printing and photos editing tools. 
You can even choose the Christmas colors that your family and friends love to decorate your Christmas gifts. To make your Christmas gifts more beautiful, you can even add ribbons to your gifts, add some stickers, and so on. You can even add gift tags to your gifts. 
3. Christmas Poster
When it's Christmas time, you love to add different Christmas posters around your living area to give some Merry Christmas vibes to your house. You can download and print different Christmas printable decorations for posters from the Internet. 
You can keep the posters on photo frames or add them to your wall with some glues, and it would also be better if you made your poster by yourself. To make your DIY Christmas posters, you need some white cardstock, photo frames, ruler, jute twine, staples, and so on. 
For making posters, you first need to choose pictures you want to print, then resize the pictures in the size you want to print. Keep the picture inside the photo frames or print the picture in cardstock and make frames yourself with woods and glues. Now you are ready to hang your posters on the wall. 
4. Christmas Planner
During Christmas, you will need a planner to organize a Christmas party and list things to do. You also need to organize your holiday schedule, plan your holiday budget, list gifts items for your family and friends, and so on. You can buy your Christmas planners in different prints and sizes. 
If you have free time, you can make a Christmas planner with your kids; then, you can make it on your own. To make a Christmas planner, you first need to select your planner cover and dividers. Then, download pages for the planner or customize pages for the planner and print the pages. 
Once your pages are ready, you can arrange pages, punch the papers, and add them to the planner. You can even add planner stickers to mark important events and decorate your planner. If you create a planner just as a decorative item, you can decorate it near your Christmas tree, around other decorative items, or on the walls.
5. Christmas Cards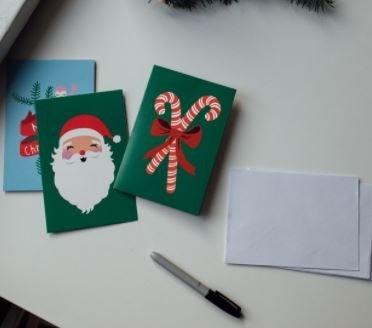 Along with your gifts, you also need to send Christmas cards. You can download decor printables cards from the Internet and send them to your friends and family. If you want your cards to be unique, you can even customize cards on your own. On these cards, you can even customize your message and greetings.
There are even Christmas card templates that you can download on the Internet. If you want to make cards for Christmas, you will need color pens, a ruler, scissors, cardboard, stickers, etc. You can cut the cardboard in the shape you want your cards to be. 
Design it as per your wish. You can even make 3D cards if you want, and there are even many instructions that you can find online for making cards. You can decorate cards around the table, place them near the Christmas tree or gift boxes.
6. Gift Card Holder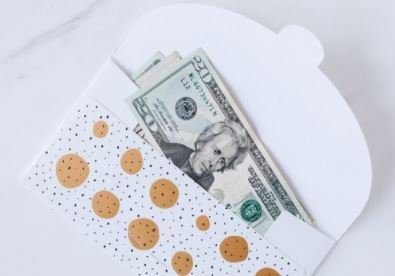 Gift cardholders are also decorative pieces that you can add to your homemade Christmas ornaments decorative items. Christmas is all about decorating, making decorative pieces, and so on. You can create your own Christmas cards holders and keep all the gifts on the holders to make them more presentable. 
If you feel like gifting gift cards without personalizing them is boring, then why not make cardholders and give a gift card to the gift cardholder. You can make gift cards presentable by adding bows and strips to your gift cardholders. If you love to sew or crochet, then you make stars, snowmen, fabric Christmas trees printable, pom pom, socks, Santa bags, and so on. 
If you are making paper gift cardholders, you will need hard paper, colors, bows, colorful tapes, and so on. You can make gift card holders of different characters. If you plan to make gift card holders by sewing or crocheting, you will need threads, buttons, sewing kits, or crocheting kits. 
7. Chalkboard Printable
During the Christmas party, you can add a chalkboard printable as a decorative item. You can even add a customizable chalkboard in front of your door or living area where the party is going on. You can customize decor printables chalkboards with photoshop elements. 
Once you select chalkboard printable, you can print them out and paste them on the chalkboard. If the print is bigger than the chalkboard, you can cut them as per the size of the chalkboard. 
Even if you do not have a chalkboard, you can print designs that look like chalkboard written. Or you can even select a chalkboard background, write what you want to paint or decorate and print it out and add it on a frame to make it look like a chalkboard printable.  
Conclusion
To conclude, when we think of Christmas, ideas of decorations, Christmas lights, Christmas party and gifts come into our mind. Children love to decorate the house with the help of their parents.
When it comes to Christmas printable decorations, printable wrappers, decorative posters, banners are common ideas in almost all households. This Christmas, decorate your house with all the favorite Christmas printable decors.