What is Discord? Is Discord safe for kids? If you have these questions, then it is great that you found us. We have prepared a parent guide for Discord. This guide will help parents to know everything about Discord.
If you have a teenager who loves playing video games, you may also have heard about Discord. The best way to explain Discord to parents is by calling it a chatting platform for gamers.
It is one of the most popular gaming communication platforms available. Most teenagers will use Discord while they are playing online video games. They will use this application to communicate with their friends while they are playing games. You cannot directly ask your kids or set rules to stop playing games or being active on the internet.
It is a great collaborative tool for gamers to coordinate while playing games. While the platform does have many great features and benefits, it does have some risks associated with it. We can overcome these risks by using parental controls and in-app privacy and security settings.
So with that said, here is a guide for parents which will help you know everything about Discord:
What Is Discord?
Discord can be best described as the cross between Skype and Reddit. It has the communication functions of Skype, where users can call other users and discuss forums like Reddit. This application was initially targeted towards gamers but now has been introduced for use in other communities.
Today, Discord has formed many servers where users can talk about their interests. These servers are called communities and have been divided based on interest. People with non-gaming interests have also been known to use Discord as a means of communication.
How Does Discord Work?
Just like any other messaging application, Discord allows users to create and set up a chat room. These chat rooms are called servers in the Discord app. You can invite people and talk to them through voice, video, and text chats with them.
When you invite someone to the server, they get a link that lets them join it, where they can either text or voice chat with other people using that server. You can also search and join other public servers.
But Discord has provided privacy as you can turn your channels private. These private chat rooms are invite-only. It means that you have to invite people into those rooms to use them.
There is also a feature where the whole server can be made either public, which anyone can join, or made private, which users can access through invitation.
You can use Discord alongside but separate from whatever other activity you are doing. Let's assume you are playing Fortnite with a group of friends. You and your friends can use the same Discord server, launch and access it from any device. You can chat with your friends and coordinate your games while playing the game itself.
This application is compatible with PCs, Macs, and most mobile devices. Discord is also popular among its users as the app requires less bandwidth than most of its competitors.
Is Discord Safe For Kids?
While using Discord has so many benefits, it also can be dangerous for younger users. There are many Discord gaming servers where profanity and abusive language are standard general norms.
There might be players who discuss things related to mature content, whether it be sex or drugs. It is almost normal for Discord users to come across servers where people constantly discuss sex or pornography.
Why? Because Discord is not an app that's aimed at kids. Although anyone over 13 – or anyone who claims to be over 13 – can download it for free, first and foremost, Discord is a social networking tool that is geared toward adults.
Discord requires players to be a minimum of 13 years old. However, the issue is Discord does not require verification of age when signing up.
We suggest parents only allow children above the age of 13 to use Discord. The reason behind this is the exposure to inappropriate content. Discord has plenty of content or servers where people openly swear or share graphic images.
Discord also contains channels that are labeled as NSFW channels or servers. Though these servers require their users to be 18 years old or above, it is easy to enter them. The user will have to click through the verification.
Appropriate Age For Using Discord
According to the terms of service of Discord, a user has to be 13 years old. They cannot use the service if they are younger than 13 years. It is important to keep the age factor in account for safety online.
Teenagers have to ensure that their parents or legal guardians have reviewed their account before registration.
Discord requires agreement to these Discord terms before users register for their Discord account. Hence, parents of minors need also to accept the Terms of Service on their child's behalf.
Risks Parents Should Know Involved With Using Discord
NSFW servers
Discord requires that users be a minimum of 13 years old, although they are not verified users' age during sign-in. Common Sense Media suggests users of Discord be a minimum of 13 because of its open chat.
Because it's all user-generated, there's lots of inappropriate content, like swearing and graphic language and pictures (though it's entirely possible to belong to a bunch that prohibits these).
Discord also contains "Not Safe For Work" servers and channels that need users to be 18 or older to hitch (but it is simple to click through the verification).
Inappropriate Content
Parents should also know that there are some channels on Discord that are not exclusively tagged as NSFW but contain mature content. Your kid might stumble upon these servers and come across something you do not want them to find.
Discord does not make the channels. It also does not create content. The application's appeal is that users can create channels themselves. They can invite anyone they want and post content. They can post anything that they desire.
The server owner can act as a moderator for the content if they need to. But it is not an exclusive responsibility.
Even in moderated servers, inappropriate content might be visible for a short time before someone gets around to deleting it.
Cyberbullying And Swearing
The problem of cyberbullying or harassment on a Discord server is similar to bullying on most mainstream social media sites, suggesting that it does happen.
What is clear is that Discord is not worse than other social media, like Instagram or Facebook, but when compared, it is not significantly better either.
There are gaming channels where users could also be playing against one another while they chat, or in any server where controversial or sensitive topics are discussed, emotions can run high, and when users finish up on opposite sides of a conflict, one or both may behave badly.
Conflicts can also move from a server to a non-public channel or perhaps to an immediate message.
Privacy Features Parents Should Know On Discord | Discord Parental Control
Discord has some parental control features, but they are not as strict. Your child can view and change their account settings simply by using User Settings > Privacy & Safety. However, you are doing have a couple of options associated with content filters and how other users can interact with them.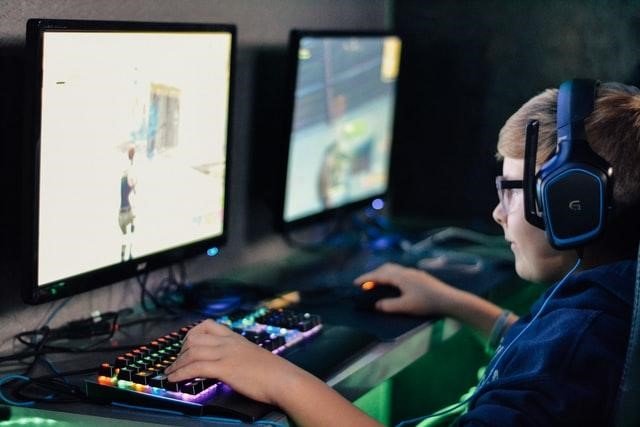 Safe Direct Messaging
Discord does have an excellent deal of user control over privacy settings. Parents who plan to make their children download Discord should also make them utilize the "Keep Me Safe" setting.
By using this setting, the user can have a high level of privacy. The user can make sure that all of their messages are scanned for NSFW or mature content before the user views the message. By enabling the "Keep Me Safe" setting can help keep your teen safer on Discord.
Other available settings are "My friends are nice," which implies messages sent from approved friends wouldn't be scanned, and "Do not scan," which you do not want.
Control On Data
Discord also allows the users themselves to decide whether the application can collect and use their data. They usually use user data for personalization or analytics purposes.
The permission requirement is a great change of pace from most social applications that do not allow users to control their data.
You can change or review your privacy settings from the User Settings. To change the data settings, the user should start by selecting the "User Settings" by your username, then click on the "Privacy & Safety" setting.
Friend Request And Messaging
The default settings leave the foremost contact with the widest range of individuals by texting or messaging online, so you'll probably want to lock that down a minimum of somewhat so that not everyone can add them friends and limit sending them messages.
The default of Discord is that when a user joins a server with some other person, they will send them direct messages, but you'll be able to limit it so that private messages can only arrive from people on your child's friends list. It is also necessary if they join the larger public servers.
Private Servers
While allowing anyone to create their server means that there are many servers out there and some host questionable content, there's also a bright side. Your teen can always start their server for chatting with their friends.
They can choose a verification level, invite-only people they trust, and switch on a setting that filters explicit content, creating an area that's safe for themselves and their friends.
Blocking And Reporting
The other thing parents should know is about blocking and reporting features on Discord. There are options for teenagers who run into trouble. alprazolam online rezept https://attentiontrust.org/ xanax online apotheke Discord application also lets users block other users.
The users can even report a message, user, or server, though it's important to understand that after you delete a message, it can't be reported, so check that your teen knows to save harassing or unwanted messages until they can be reported.
Discord users can also block or mute users. Users can do this by right-clicking the profile name of the person they want to block. It will provide you with a menu of options, including blocking them.
Discord also includes a form for folks to report users and problems on behalf of their teen, without the parents needing a Discord account themselves.
Conclusion
So, after reading this discord review for parents, I hope you get an idea and knowledege about the Discord app. If your kids are under the age of 13, you have to get them out of the app. Also, if your kids are using the Discord app, learn the ways to protect them from the dangers of Discord.