The digital footprint is a record of your every online activity. Technology keeps track of your location, what data you have shared and what evidence you have left behind. Online activity determines your image, so keep your internet surfing clean and safe.
You leave an impression every time you sign up, log in, or send a message. Unfortunately, the tide does not wash away these kinds of traces. That's why it is crucial to make possibly the best choices on what to share. Remember that all your data get uploaded to the cloud; they don't vanish away.
Ways of data collection and how it reaches the digital footprint
Internet activity expands in a variety of ways. Your data gets collected by posting to social media, signing up for an email, or leaving an online listing. Sometimes, it's straightforward, and sometimes it's not.
Sites can monitor your activities by putting cookies on your browser, and apps can collect information about you without your knowledge. You may give an agency access to your data and authorize them to sell or share with third parties. Unfortunately, as a result of a security flaw, your sensitive information could be exposed.
Tips to Take Care of Your Digital Footprint / Evidence:
Let's take a closer look at how you can monitor your digital footprint now that you know what makes it up. When it comes to protecting your  private details, the tips below are a fine place to begin:
Control the types of data you post:
Limiting the data you exchange is the best way to keep your digital footprint tiny. Before you send out an online form or send an agency your private details, consider whether the compensation is worth the risk. What you post can be the result of what you see others posting so be aware of online threads you follow.
Online predators and thieves are always in search of an opportunity to create violence. Posting your private details may cause cybercrimes, bullying, leakage of private data, and you might suffer a lot of consequences. It may be interesting to share your data, but it is better not to post it unnecessarily.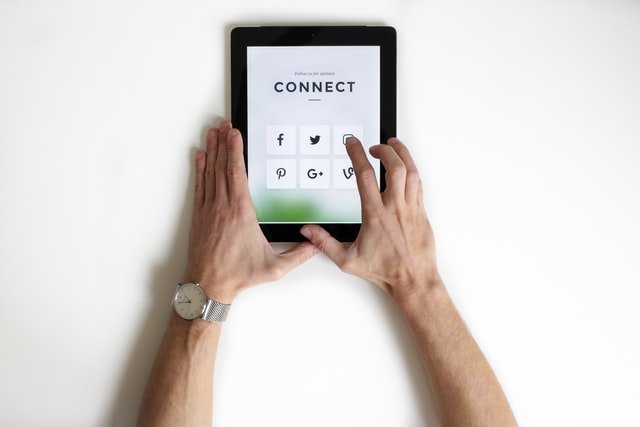 You can also remind your friends, relatives or children not to post more information to social media accounts and other online platforms. It is always better to apply securities, and you can control the risks. Be safe from online predators and cyber-related crimes.
Avoid accessing any unreliable websites:
You should probably avoid the website if the URL does not start with HTTPS, where; the "S" stands for "Secure". Do not ever give out personal information, particularly payment information on unencrypted platforms.
Such untrusted sites may leak your information and share it with third parties. Many such websites are made so far as to earn money online through your data you share. So, think twice before entering such sites and not allow yourself to be a victim of such crimes.
HTTPS sites assure you that the data you shared is secured, but HTTP sites are not secured, and your encrypted message can be read out and used by anyone. HTTPS converts your data in decryption which no one can easily understand. A person with a strong IT background can only understand it.
Refuse to enter personal details when using public Wi-Fi:
It would be best if you also stopped sending confidential data over public Wi-Fi networks, in addition to avoiding suspicious websites. Use public Wi-Fi only in an emergency; otherwise, it is better not to use it. Do not use public Wi-Fi for sharing your private details related to tasks.
If you should necessarily use public Wi-Fi, do not log in to unnecessary websites or any advertisements. They may be spam sites that may take your data and leak them in public. Only visit the well-known and trusted websites only.
Some public Wi-Fi may be free of cost, or some may ask for your confidential details such as an address, phone number, email address or bank number. Do not provide your data to them; instead, avoid such schemes and save yourself from such spams. Also, help your closed one with such information.
Start by removing any old social media accounts:
Do you have any outdated social media accounts? Do you have a mailing request that you don't read? When was the last time you listed your social media accounts? Deleting old accounts will help you minimize your digital footprints. This approach also contributes to the identification of potential hacking attempts.
Your old social media may contain your photos, videos, address and other personal details, which remain unopened overtimes but some hackers or online predators may find that. It would be difficult if your data goes in the wrong hand. So, it is better to remove your old accounts. Social media takes up a lot of time and devices have an effect on vision.
If you forget the password, you can send a request to the authority to remove your accounts. Changing your online passwords frequently is also essential. By doing so, your social media accounts remain safe. Do not open unnecessary cookies sent by sites.
Do not use Facebook to log in:
It is easy to use Facebook to log into websites or applications. Regrettably, neither it is effective nor smart. As a result, do not connect your Facebook account to any third-party agencies. Some websites want your Facebook login to open, act smart by not providing your information.
For example, some mobile games, Google pages, advertisements and other applications want your Facebook details. You may happily provide them without knowing the consequences that may occur. Personal data are your strength as well as weakness. Online people may know about you, but it goes to the wrong person, you could suffer a lot.
If any page wants your details, do not provide them; instead, go to different websites related to your search. There are lots of secure and safe websites available. You need to discover. The knowledge between the secure website and spam websites is essential in digital life.
Examine your clinical record:
Not only are your bank accounts being attacked by cybercriminals. Your medical history and health data are also on their wish list. When attackers use your private details to seek medical care in your name, their reports can easily become entangled with yours.
Maintain good data hygiene by checking the medical history regularly. Do not upload your medical history to any sites. Keep them safe in your folder so that no one could see or use them. If you have to send them to your doctor or closed one through an online platform, immediately delete them after they receive them.
Some criminals may use your medical information and might cause you a risk. As a medical detail is very crucial, it is your duty to protect them from such spammers. It is better to record your reports in printed form and keep them safely with you will cause no risk.
Use social media wisely:
Thanks to social media, connecting with the rest of the world has never been simpler than it is now.  Unsurprisingly, it also facilitates oversharing.  Consider your location, holiday plans, and other personal information before disclosing them.
Social media seems very interesting unless online predators find yours. Be careful of who you interact online and be aware of how social media affects self-esteem. Do not make your social media accounts public. Only add your close ones, relatives and well-known friends. Many unrecognized faces may send you messages or requests to ignore them. The posts, pictures or videos you sent must be secure and only allow your person to view them.
There might be some inappropriate contents that are not suitable for you. Report such sites and make sure their account gets blocked by authority. Your personal or emergency texts and messages should be kept confidential so that others could not misuse them.
Keep the software updated:
By taking advantage of software flaws, cybercriminals can easily access a victim's devices and data. Keeping the software up to date can help avoid this; along with new software updates, more security rises. The advancement of security increases and you will experience safe along with updated software.
Updating apps may consume a little bit more time, but that is worth it. Cybercriminals could not attack your devices and apps because the new update comes with more complication, and security may confuse the criminals, and they will not be able to hack your software.
Remember that new software updates are recognized only for your safety. Do not skip or avoid them. Keep updating your apps frequently. Also, keep changing your apps' password for your betterment.
Respond immediately after a hack:
Take action right away if you believe your data has been exposed in an attack. If you think your password has been leaked, you can change it right away. If you have used the same password elsewhere, make sure you have changed it.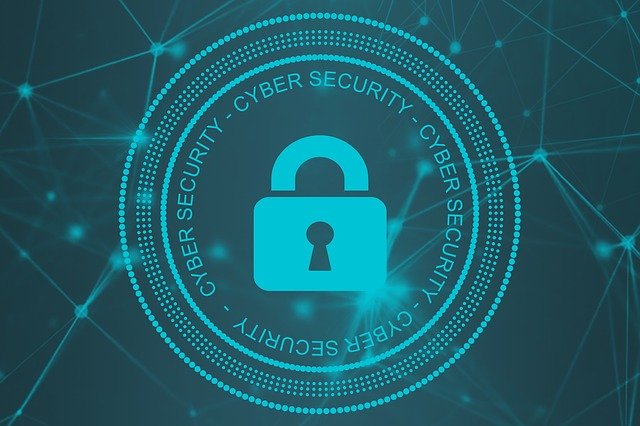 You can also take help from your family members, friends or other trustworthy people if you are confused about it. Immediately, make your accounts private and add a strong password. Do not add a simple or easy password because Cyber criminals can easily hack such a common password.
If you notice strange things such as automatic sent messages or links to your friends, add or delete your post and other changes, do not wait for even a second and replace your old password with a new and strong one.
Explore your mobile use. Delete something you do not need:
On your mobile device, build a password, lock pattern or face recognition. If you lose or misplace your device, others won't be able to access it. Check the applications on your phone or tablet from time to time. Know about the privacy and information sharing techniques used by apps you will install.
Delete any apps you are not using anymore. Every app records your information, so there is no use in keeping any apps you do not require. Read the details before downloading any apps. Many apps make it clear what information they gather and how people could use it.
Such apps can collect your personal information, such as your username locations and other online and offline activities. You could better avoid such options and only add that information that you could share comfortably. Hence, unnecessary installed apps may also risk publishing your data.
Conclusion:
Post only those things that add to the picture of you that you want your employers, businesses, or professors to see to contribute to your positive, professional digital footprint. Critical tweets should be avoided, as should un-tagging yourself from suspicious Facebook images and keeping nasty comments. Maintaining clean digital footprint may help you in the future.