Everybody imitates each other in the early stages of development. When we were kids, we all did nothing except imitate. Milestones seem to pass by in the blink of an eye as kids grow up. Kids, on the other hand, sprout up and begin their maturation. Understanding some psychological facts about kids can help you in better parenting for their development.
Kids' physical needs are easy to define for parents: good meals, warm clothing when it is cold, and a night of regular sleep. The mental and emotional demands of kids, on the other hand, may not be as precise. Kids with good mental health may reason, develop socially, and master new abilities.
Good relationships and supportive comments from adults are also vital in helping kids develop self-esteem, self-confidence, and a positive emotional attitude. The physical and mental health of kids is equally important.
10 Psychological Facts about Kids
Kids are tough to understand. Their moods change in a second. Sometimes they are very obedient, and other times, they act stubborn. Understanding kids' psychology is complex, so parents sometimes misunderstand them and mistreat them, which is not correct. 
Observing your kids while they sleep, eat, or play is one method to learn more about them. Look for recurring characteristics. What are their favorite hobbies? How well do they adapt to new people and surroundings? These are typical qualities of kids, and your kid may exhibit them well.
Although kids' minds are immature, sorts of emotions can stimulate them. Even though kids do not react to any situations, they understand and suppress them in their minds. Here are some of the psychological facts about kids below.
1. When significant tensions harm their family and social situations, kids are badly influenced.
A lifetime of physical and chemical abnormalities in the brain can result from adverse fetal and early childhood events. The biochemical alterations linked with these experiences can damage various organ systems, increasing the likelihood of future learning and behavior problems and poor physical and mental health consequences.
The environment around the kids and their impacts directly or indirectly affect them. Kids might not respond, but they differentiate the negative and positive vibrations. Parents should be extra careful before discussing any affairs in front of their kids.
Kids deserve a calm and delightful environment to be a better version. If there is conflict among the family, neighbors, and other places around them, kids would be mentally disturbed, which may hamper their personal growth. So, it would be better to keep kids away from any stresses or awful situations.
2. Life consequences are not primarily influenced by genes, as growth is a highly complex process.
The atmosphere in which one grows before and shortly after birth provides significant experiences that chemically affect particular genes, determining how much and when they are produced. As a result, while genetic variables strongly influence human development, environmental circumstances can change familial inheritance.
Kids are born with the ability to function correctly, focus, concentrate, and remember information but their childhood experiences create the groundwork for how successfully these and other neurocognitive skills develop. Past experiences may have an impact, but you can modify them as kids grow up.
Kids are born with their thoughts, way of living, and attitude; parents can help them to develop, but they are separate individuals. That's why genes do not play a significant role, but it has a minor effect on a kid's development.
3. Kids are not only primarily attached to parents but also have interactions with caregivers that are inside or outside of the family.
The strength of a small kid's primary bond with their parents is unaffected by relationships with other loving and consistently available people. In reality, various caregivers can help young kids develop socially and emotionally. Kids grow well along with a blended and loving family.
Kids' ability to build safe aspirations about whether and how their demands will be satisfied can be harmed by frequent interruptions in care, significant understaffing, and impoverished interactions in childhood development. Proper care and guidance help improvise the kid's growth.
Kids who grow up with many people around them tend to be more social, confident, and fun-loving. They could easily blend in groups and easily make friends. Kids could also share their thoughts and feelings towards their parents and other closed ones.
4. The first three years of a kid's life affect their brain development, and do not stop afterward.
Not at all! Some components of emotional development and essential features of brain function, such as the capacity to see and hear clearly, are highly dependent on early experiences. 
While the areas of the brain diligent to the sensory system include the majority of social, sentimental, and cognitive capacities and various phases of cognitive ability are also profoundly influenced by young experiences, they begin to grow well into teen years.
So, while the basic premise of "early is better than waiting" applies in most cases, most aspects of functioning stay open much further the age of three, and we can learn to "move with" earlier effects well into adulthood.
5. Severe carelessness tends to pose an equal, if not greater, risk to a kid's health and wellbeing than physical violence.
Compared to kids who have been subjected to explicit physical abuse and neglect, young kids who have been neglected for long periods have more severe cognitive issues, attention deficit disorder, language problems, academic failure, the feeling of exclusion, and socialization problems as they grow older.
The above shows that chronic disruption of giving and taking interactions in intimate childhood may be more harmful to the evolving brain structure than emotional abuse, even though it gets less attention. Kids deserve love, affection, attention, and joy.
Kids can also be ill, hurt, and maybe in trouble; parents should try to console and help them. Instead of spoiling your kids with worldly things, provide them with more love and emotional support. Kids may prefer other things, but they crave affection more than anything else.
6. Kids who are exposed to stress and violence do not necessarily grow up as aggressive adults.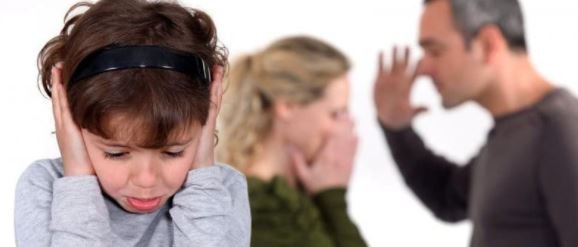 However, kids who have bad experiences in childhood are certainly at a high risk of adverse effects on brain development and subsequent aggression issues, and they are not condemned. But if they get enough love, affection, and care, their life will turn in another direction.
Caring parents and guardians can significantly assist kids if trustworthy and caring connections with supportive guardians are established as soon as feasible and proper treatments are administered as needed. When you realize your kids are unsatisfied or stressed, try to solve the problem immediately.
When you feel like your kids are suffering in any situation, news or people, take action as soon as possible. Some might find a caregiver, while others might get used to the consequences and become more understanding and mature. But, they need proper guidance.
7. Taking kids out of a risky situation does not necessarily mean that Past experiences will reverse the harmful effects of that experience.
Without a doubt, you should remove kids from unsafe situations as soon as possible. Although kids could not forget their past, they can surely overcome the negative impacts. Consequently, kids who have been neglected severely should be given appropriate care immediately.
Kids who have been distressed, on the other hand, require environments that reestablish their sense of security, control, and regularity, as well as curative and supportive care. They should get their rights to play, study, enjoy, and other facilities rather than negligence and hate.
Kids' innocent and fragile minds may not accept love and care soon; it may take time for them to recover; parents should understand and support them. Patience is a must to understand and help your kids. In the end, love and affection work like magic.
8. Relationships, not strict individuality, are necessary for resilience.
Through the combination of positive relationships, biological processes, and gene expressions, the ability to adapt and prosper in the face of adversity emerges. How painful the journey goes, if anyone gets proper care, support, and love, they slowly forget the bad experiences in life. The same goes for kids with negative experiences.
Due to the widespread but incorrect belief that people only need heroic strength of character, science now shows that the consistent appearance of at least one strong bond and numerous chances for developing positive coping strategies are the essential ingredients for improving the ability to go further in the context of significant setbacks.
Positive thoughts, environments, and relationships can only cover all the negative impacts and negligence you gave your kids as a trauma. To some extent, love does heal stress and worry. Like that, give more love, affection, and attention to the kids. 
9. There are benefits and drawbacks to acquiring theory of mind too early.
The experts "tested" are that kids who develop the theory of mind first have an easier time making friends at school and are perceived as "pleasanter" in the group, likely because they understand how to interpret their peers'  gestures and behaviors better than their groups.
However, if the increased awareness is misapplied, it can lead to increased sensitivity, such as criticisms directed at them and bullying behavior. An erroneous theory of mind links more to severe issues like Autism or Asperger's syndrome; however, the details are still unclear.
Some exams may appear to be games to us, but they might serve as a signal for your kid's social development stage and thus their degree of understanding. Parents should watch their kids' activities from the beginning. Instead of ignoring your kids, spend more quality time with them for their betterment.
10. Increasing kid's self-esteem has positive impacts on kids.
When kids experience themselves via their parents' eyes, they begin to establish a sense of self. Your kids pick up on your tone of voice, facial expressions, and body language. More than anything else, your behaviors and actions as a parent impact your growing personality.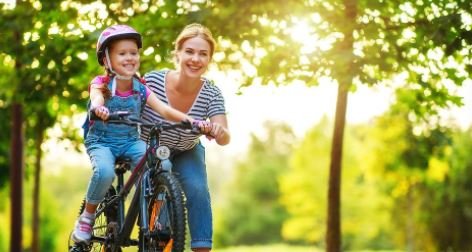 No matter how minor, praising achievements and letting kids do things independently will make them feel more powerful. On the other hand, belittling remarks or unfair comparisons of one kid to another will make kids feel worthless.
Make sure you are not making any loaded statements or using words as a weapon. Commenting on anything they do and comparing with siblings or other kids can be just as damaging as physical strikes. Be empathetic and choose your actions wisely.
Conclusion
Understanding the psychological facts about kids is not as difficult as we thought. Be more available, understand them, give more time and attention; you could know your kid's likes and dislikes. Childhood is the most precious phase so let them enjoy this phase. You could also enjoy such a phase along with your kids.