If you are a parent, you know how kids love playing video games online. They love playing their video games after school and during weekends. They play it with their friends and keep playing games until their screen time ends. You may have a piece of good knowledge of Fortnite whether it be you and your child playing the game together or hearing it from social media. And just like Fortnite, Apex Legends is another popular online game among children and adults.
The gameplay of Apex Legends might seem familiar to Fortnite in some ways. This game also follows the gameplay battle royale genre, which makes it similar to Fortnite and PUBG.
Kids move from game to game that they love playing. We want to know about the games that our children are playing as parents. However, parents cannot ask them to stop immediately but with proper ways of parenting, kids may listen. Also, parents are not perfect and make mistakes regarding online safety when they play games with kids.
Apex Legends is a relatively newly popular game. The game has been gaining popularity and has garnered over 10 million players each week. So here is a parent's guide to Apex Legends that will help guide your children to online and gaming safety involving this game.
What is the Apex Legends?
Apex Legends is an internet-based multiplayer game. Apex Legends was developed by Respawn Entertainment and published by Electronic Arts. This battle royale game features groups of 3 players using pre-made characters. These characters are called "Legends."
Alternate modes have been introduced with 1 and 2-player squads since the game's release. This game is free-to-play. It is monetized through microtransactions and loot boxes, which allow the player to spend both real money and in-game currency on cosmetic items, like outfits for the Legends and new colours for weapons.
How does the Apex Legends game work?
Each game usually has 20 groups of 3-player teams. The players can play with their friends in a squad or can be placed randomly with players whom they are not friends with. Before the game starts, every player gets to select 1 of the 16 playable heroes, except that no character is additionally selected more than once by a squad.
Each character within the squad includes a novel design, personality, and skills. These characters have different play-styles to the function of the team. All of the squads start on an aircraft that passes over the map of the game. Each squad assigns a jumpmaster. This jumpmaster selects when and where the squad should skydive. However, players have the freedom to not go the same path as their squad.
Once on the underside, the squad can scavenge for weapons, armour, and other equipment that's dispersed around the map, or in boxes randomly found around the map. Apex Legends contains a communication system that allows players to use their game controller to talk to their squad in certain directions, weapon locations, enemies, and suggested strategies.
As the time in the game passes, the safe zone reduces around a random given point on the map. This safe zone causes damage to players outside of the zone. The players outside the zone will die if they don't reach the safe zone on time. This is done to confine the remaining squads to a comparatively small area to force encounters.
The last remaining squad with alive members is crowned the "Apex Champions" of that match. Players are awarded in-game currency to support their squad's placement likewise as experience points.
Is Apex Legends appropriate for kids?
Parents are usually worried that games that contain shooting and weapons may not be good for their kids. But there are many benefits of playing these team-based multiplayer games. They help in growing the skills of your child.
Parents are worried that games that involve survival can be gory or scary for their children. Know more about They are also scared that it might contain inappropriate scenes or violent animation that might have a lasting impression on their child.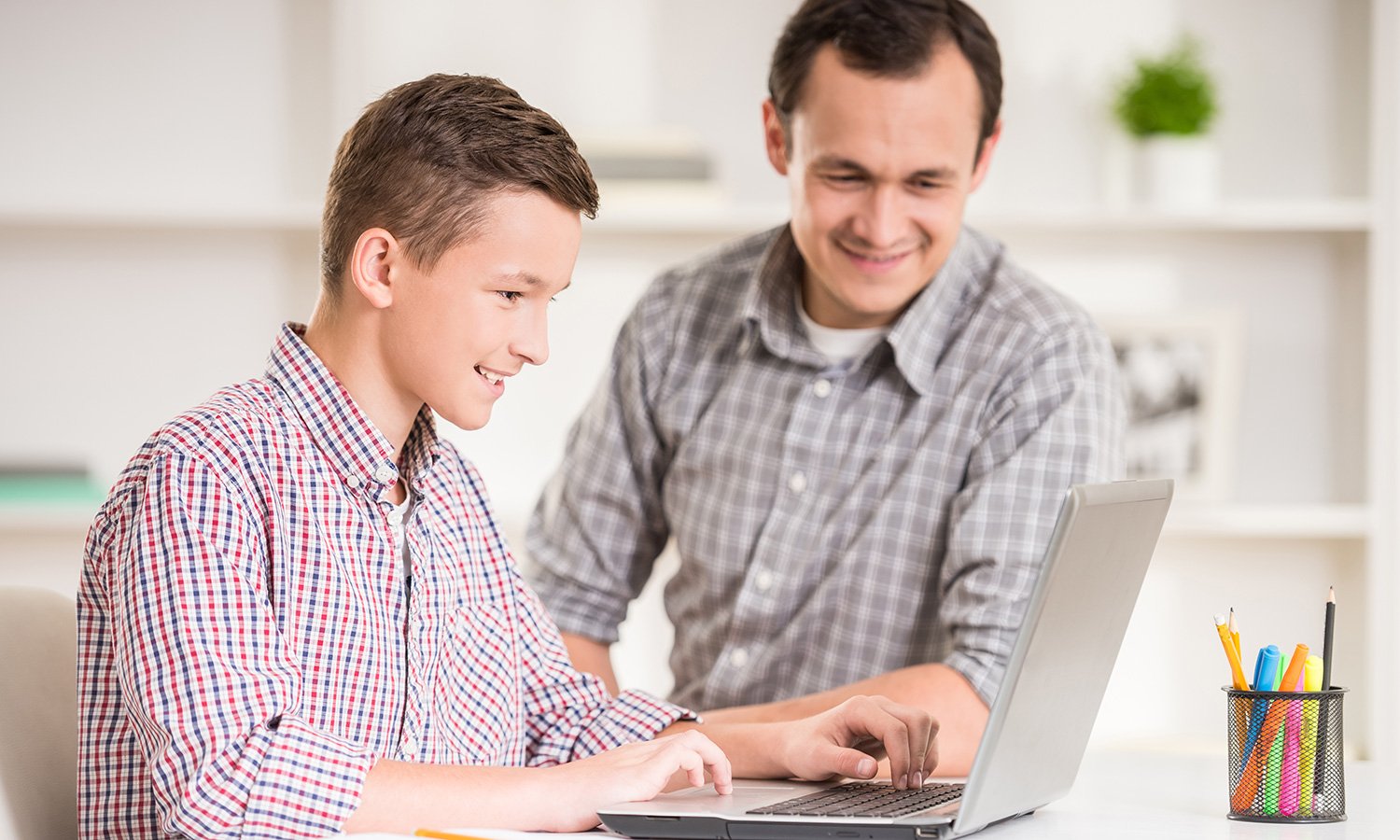 This concern that parents have is quite legit. Kids play video games for a long time, and they have a lasting impact on children. They help in developing many skills in children as well. So it would be helpful if you learned, the benefits of playing certain games without illogically banning your child from playing them.
Benefits of playing Apex Legends
Firstly, playing squad games such as Apex Legends helps develop the friendship and communication skills of your child. They help in developing team spirit and help children in learning critical thinking. They also help in developing faster reflexes in your child.
But the concern parents have with Apex Legends, despite their benefits, is the game might have violence in it.
Common Sense Media suggests parental guidance be implemented when your children are playing Apex Legends. They state that the game does not contain gore or gruesome death scenes, but it does contain blood. When players shoot other players, the indication of the blood being splattered indicates the hit. The showing of blood be can prove to be a cause of concern for some parents. Therefore Common Sense Media suggests having only older children play this game.
So Apex legends itself is appropriate for kids as it is not gored or as bloody as some games like Call of Duty. But the game does contain some blood and weapons. So you might want to talk to your child about these scenes.
Now you might be curious what the age criteria for this game are? Is your child too young to play Apex Legends? Let us find out.
Appropriate age for Apex Legends
Apex Legends is rated to be played by children above the age of 13 years old by the game itself. Electronic Arts stated that players must be 13 or older for them to play this game. This has this rule in place because the game contains online chat and violence.
However, Common Sense Media suggests parents only allow children above 14 to play this game. Common Sense Media suggests that parents should mute the chat and voice chat of the game to make it more age-friendly.
Children should also be only allowed to play Apex Legends with their friends. They should not be playing the game with strangers in the same squad. This might expose them to cyberbullying tendencies or inappropriate language and content.
According to different countries, games require different age limits and restrictions online and Apex Legends has it. Different countries and cultures have a difference in the level of tolerance they have for violence in games. They also subject the weapons and characters displayed in the game to different standards.
In the US, Apex Legends is rated for children 13 or older, as stated by Electronic Arts. However, the game is rated 16 and above in the European Union. The UK also rates the game to be 16 and above for the age of its players.
They rate the game for an older teenage audience as the game has a depiction of human violence and shows bloody scenes. They also say that exposing children to weapons at an early age diminishes the sensitivity of this subject.
Risks of playing Apex Legends
We have to admit that playing video games can have positive impacts on the development of a child. Team-based games like Apex Legends help children in developing stronger bonds of friendship. They help bring team spirit and teach them how to navigate their way in a team.
However, there are also risks of allowing your children to play this game. Online video multiplayer games are trying to tackle the problems of cyberbullying on their platforms. They are trying to make the games safer for children.
But despite these efforts, these risks still exist in Apex Legends. Some of the risks associated with young children playing Apex Legends are as follows:
Cyberbullying
Cyberbullying is the bullying of people through online or digital media. Cases of cyberbullying have always come forward through places such as gaming platforms but safety from cyberbullying seems less.
If your child is playing Apex Legends using online chats and voice chat, be aware that they might be exposed to cyberbullying. Cyberbullying can also occur through places where your child uses to chat when playing the game, such as Discord.
The online gaming forums for games like Apex Legends on Reddit have also seen some criticism over content that is bullying in nature.
Gaming Addiction
Games like Fortnite and Apex Legends can be extremely addictive. They are especially addictive to children as they are more vulnerable to them.
Kids are addicted to playing Apex Legends due to the nature of the game. These games are designed to keep the players hooked. As the developers earn more with the players staying invested in the game, they design it to be addictive.
The game contains layers and levels that the players can get better at achieving when they practice more. Hence children want to play this game all the time. They want to level up and compete with their friends.
Gaming addiction can manifest into several mental health problems, and these issues can be problematic for the long term.
Weapons
Games containing military-grade weapons have often been criticized for desensitizing their players to the effects of weapons.
Critics are worried that they may use weapons not as sensitive since the players are used to them in the games. They also blame the games for introducing the range of weapons available in the games.
Criticism can also be made on how the game portrays the weapon without showcasing the violence or consequences it poses in real life.
Scams
Kids can also be subjected to games related to Apex Legends. The scam might involve providing your child with a game accessory inside the game for a certain lowered price.
The scammers might also ask for their social media handle passwords in return for their game transaction. They might ask your child to provide them with your credit card details in exchange for something in the game that they promised.
This greed for forgetting something in the game can make your child be subjected to scams. This might also be higher if they are desperate to buy something in the game.
Befriending strangers
The scariest prospect of these games is that they allow your children to play in a team with strangers. These strangers can be harmless kids that are the same age as your kids.
But the scary prospect is that they might be cyber predators trying to scam your child. They might also be thieves or pedophiles.
You need to teach your child only to play with their friends.
How to keep your child safe on Apex legends?
You might be scared of all the risks that come with playing Apex Legends but don't you worry. We have got your back. This game can be very safe for your child if you help them make it safer.
Here are some rules and tips you can follow to keep your child safe on Apex Legends:
Make sure your child is just playing with their friends that they know from school.
Limit their game time just to a few hours.
Mute their chat and voice chat if they are playing with strangers.
Play the game with them so you can learn more about it.
Talk to your child about coming to you if they face any problems in the game.
Do not dismiss the request of your child about the game immediately.
Report abuse on players that are sharing inappropriate content.