Is it possible that how we think about ourselves and our abilities, whether we have a growth or a fixed mindset, impacts our lives? Yes, how we think about our intelligence and talents affects how we feel and what we do, whether or not we keep to new habits, and how much we learn.
Mindset is extremely crucial in our lives, as having a positive perspective is key to boosting our chances of success. Why do some people seem to shine in whatever field they pursue, while others, despite great talent, can't even get a spark of success? It's how they believe about their abilities that matters the most and the ability to take constructive criticism. If you work hard, there is always a way to succeed. 
In this article, we'll look at how to cultivate the correct mindset for increasing your intellect and the differences between a fixed mindset and a growth mindset.
What Is a Mindset?
A mindset is a set of beliefs, practices, or ideas held by one or more individuals or groups of individuals. A mindset can influence how you perceive the world and yourself, and a person's worldview. Philosophy of life can also be considered a source of mindset. 
According to Stanford psychologist Carol Dweck and her colleagues, your thoughts play a critical impact in determining what you desire and whether you can accomplish it or not. Dweck discovered that your thinking has a substantial impact on your ability to strive and succeed.
The difference between the two terms fixed mindset and growth mindset is explained here in this article. With a growth mindset, you can improve your intelligence and abilities through time. Whereas a fixed mindset believes that intelligence is fixed, and you will never be good at something with a fixed mindset.
Fixed Mindset VS Growth Mindset
Growth mindsets and fixed mindsets are the types of mindsets through which we can handle our life. Carol Dweck, a human motivation researcher, discusses both growth and fixed mindsets are critical for self-control and improvement or growth in life. 
The belief knows a fixed mindset in fixed characteristics and that talent is the path to success. In contrast, a growth mindset entails hard work and a desire to improve, which leads to success. They usually go out of their comfort zone to attain their desired goals.
For instance, Students with a growth mentality have been demonstrated to improve their grades over time. Those who believed their intelligence was genetic didn't perform well in school; in fact, their grades deteriorated. The following discussions dive deep into their differences.
What Is a Growth Mindset?
People with growth mindsets comprehend that it's just a temporary state if they are not good at something or don't know about something. They believe that they don't have to feel embarrassed or strive to prove smarter than they are. Instead, they find opportunities to learn. This attitude emphasizes the value of hard work and perseverance. 
According to Dweck, it's also known as the "power of yet" since it implies that there's still something that you can do about current performance. A non-permanent learning curve is emphasized with this concept. Having a growth mindset entails that you are in charge of your abilities and that you can learn and improve, and it is the key to success.
Growth-minded people endure through difficulties, learn from criticism, and find inspiration in the achievements of others. You may easily reach your goals with enough time and effort, referred to as having a growth mentality.
For instance, According to Dweck and her colleagues, "Students believe that they can develop their gifts and abilities through effort, effective teaching, and persistence".
What Is a Fixed Mindset?
People believe that they are born with the intelligence and natural ability they will achieve as adults with a fixed mindset.
A fixed-minded individual avoids life's obstacles, gives up easily, and is intimidated or threatened by other people's success. It is because a fixed mindset views intelligence and talent as something you "are" rather than something you "grow." Fixed mindsets are likely to avoid obstacles, give up easily, and ignore useful negative feedback. Those with a fixed mindset feel that their intrinsic nature determines whether they are good or poor at anything, and thus it leads to negative thinking.
People with a fixed mindset believe that talent is enough to achieve success, and no work is needed to enhance these talents: one is born with a particular level of skill and intelligence that cannot be improved.
For instance, when people with a fixed mindset fail at a task, they assume it is because they aren't smart enough to do it. A person with a development mentality, on the other hand, can fail at the same task and assume it's because they need to practice more.
Key Differences Between Growth Mindset Vs. Fixed Mindset
Here are the key difference between a growth mindset and a fixed mindset:
Growth Mindset
Failure provides an opportunity to grow and learn.

They can learn to accomplish anything they desire.

They can grow as a result of the challenges they face.

Their effort and attitude determine their powers.

Intelligence and talent are improving all the time.

Others' achievements have inspired me.

I enjoy trying new things.

Put learning ahead of getting acceptance.

Despite setbacks, keep going.

Acquire the ability to both provide and take constructive criticism.
Fixed Mindset
My abilities are limited by failure.

I'm either really good at it or very bad at it.

My abilities don't change.

I don't particularly appreciate being challenged.

Either I can accomplish it, or I can't.

My potential is set in stone.

I give up when I'm frustrated.

Incapable of dealing with criticism or feedback.

I stick to what I'm comfortable with.

Others' success has put them in danger.
4 Steps To Cultivate a Growth Mindset 
Set Learning Goals Rather Than Performance Goals
Learning is the key to success, so rather than focusing on goals to establish your worth, focus on learning. You need to keep your focus on the process, not the results. Stretching yourself towards learning, you can actively choose a route that rewards hard work, effort, purposeful practice, and perseverance.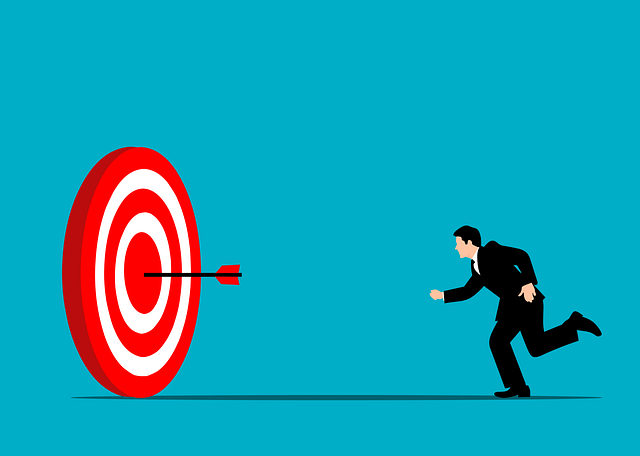 You can't achieve success in a few hours, days, or months; it requires continuous hard work and dedication. Remember that learning is a never-ending process that necessitates hard work and perseverance.
For instance, instead of setting a weight-loss goal of 20 kg, dedicate to eating properly every day. Rather than focusing on getting an A in math, commit to learn or practice math every day. 
Learn From Your Mistakes
Failure always teaches us a lesson that success can't. When you learn from your mistakes, it's your biggest achievement, as you can always correct your mistakes and strive for the best next time. When faced with a failure, children or students should examine them, determine what went wrong, and establish a strategy to solve their mistakes. 
You can always seek advice from friends, family, or others to help you assess your decisions and aim to improve with each setback. Failure is used as rocket fuel by winners to achieve their objectives, and a winner's mindset is a growth mindset. Hence, consider failure as a chance to learn from your mistakes and use what you've learned the next time.

Change The Way You Talk To Yourself 
It all starts with your thoughts. When you start saying the phrase, "I can't do this," to yourself, then your anxieties will become your reality, and you will be unable to fulfill your goals. It is crucial to change your language from "I can't do this" to "I can do this," as it creates a significant impact when faced with a particular difficulty, and it assists you in achieving your goals.
Choose Goldilocks Tasks For Continual improvement
Goldilocks tasks are activities that are just a little above your current ability but not too easy or tough. They are an excellent way to move outside of your comfort zone without feeling anxious. Goldilocks tasks ensure continual improvement and gradually build your current abilities. Goldilocks' activities are just above their current ability so that your kids can enjoy the benefits of hard work and dedication.
Summary:
Every child has a unique perception of their abilities and strengths. A growth mindset emphasizes hard work linked to success, whereas a fixed mindset emphasizes static qualities and views inherited abilities as signs of success. They tend to avoid challenges, and a growth mindset views goals with optimistic and realistic attitudes. 
As a result, intelligence can be greatly enhanced by patience, which is less important than characteristics. You are powerless to change the circumstance handed to you if you have a fixed mindset. Scenarios that potentially lead to mistakes or failure are avoided, resulting in missed opportunities to learn and grow. On the other hand, growth-minded children see mistakes and hurdles for what they are: chances to learn and grow. It is crucial to praise your youngster for all of their accomplishments!