How safe is the data you enter via keyboard? The keyboard strokes can give exact information input on the device. The presence of a function to record them makes it vivid on what keywords load into a laptop or mobile.  Read this blog to learn about best Keyloggers that you can get for free.
Is what you typed from your gadget confidential? Or has it reached somewhere else? Keyloggers are the software that makes use of various algorithms and techniques. They are in use illegally by hackers to tap important information.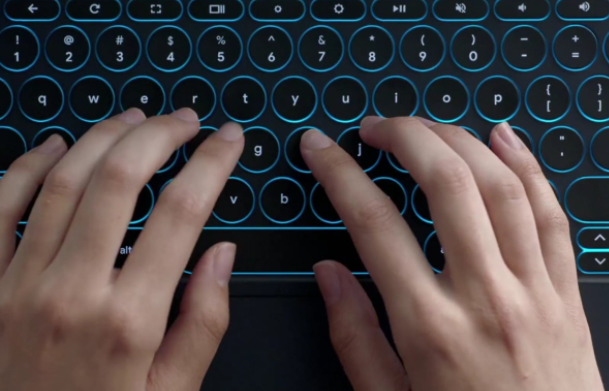 They use pattern recognition to record typed data from the device of the user. Data input reaches another website. But manipulating data without consent for personal benefit is a sheer crime. But can the use of keyloggers serve some good purpose? Yes, it can. Legal surveillance, forensic, criminal necessities satisfy. The users do not know about monitoring. The work of keyloggers is silent and hidden.
 According to Harvard Laws Website, Although keyloggers ease a maximum invasion of property. They are legal in jurisdiction. So, sure we can make use of them! Kids often use the gadgets and send information that are crucial unknowingly. While text messages online are limited  keyloggers are pretty dynamic, and you can know a lot more about your kid 
Why Use Key Loggers?
 Are you curious about your child's activities on the internet? About what the next chat is on? One of the positive uses of key loggers could be keeping an account of what kids are doing on the internet. The increasing cyber crimes and bullying are rampant by use of social media or even game including Fortnite. Maybe you can save your kid from all the pessimistic influences. 
 Do you wish to keep an eye on your children? All you have to do in parenting your kids is install keyloggers on their devices and watch what they are doing. Will that make you feel like a spy? Well, my dear, the key loggers ensure the safety and security of your children on the internet. And it's ok. Here are some of the free keyloggers:
List Of Best Free Keylogger:
1) Refog Free Keylogger:
Refog Free Keylogger offers advanced features. And is capable of recording keystrokes, documents. It has more free features than most of the similar contenders. It also records programs, websites, screen captures. But cannot send remote reports via email. It is easy to use and online. This keylogger works on both Windows and Mac. It tracks all chats, messages, and you can use it against their children. 
Features Of Refog Free Keylogger:
Refog Free Keylogger

is invisible to users.

It records all keystrokes. Your child will not know about the keyloggers in their respective devices.

Use other than an administrator is under prohibition.

You are the admin and have a password

. Password keeps recorded data secure, and only you can access them.

It keeps a

record of the screenshot with a slide show display

. You can watch records as you put popcorn in your mouth.

It keeps track of visited websites. Screenshots

capture web pages in the surfing process

and, you know what sites your kid visited throughout the day.

Clipboard recordings are safe.

Data that your kid copies, pastes

are put in

log files

and given to you. 

Records time spent by the user

for a program. Also, the changes your child makes in a document receive monitoring.
Pros:
You can set a

hotkey

and can access data by typing that hotkey.

The

deleted and non-printable texts are accessible

and, you can know about the non-existent things that existed in your child's mind.

Files received in

pdf format

and it is

easy for you to read

.

You don't need a computer degree to use and install it. You have to install it on your kid's device, and it

is simple and easy to use. 

Present in

different languages

. You can choose from your preference.

You can

enjoy a remote view in real-time

. While you are in a natural place enjoying the scene, you can know what your child is typing at home at the same time.
Cons:
Refog keylogger has many features.

All are not accessible for free

. You have to buy the advanced version for more features.

  Remote reporting via email not possible

. Remote reporting is not possible in the form of an email.

 Level of

stealth is insufficient

. Sometimes your children might detect its presence on the system.
2) Actual Keylogger:
The Actual keylogger consists of stealth mode. Your children cannot detect its existence in the system. It is invisible in the task manager, running, closed programs, and even internet explorers. You receive information about your kids by email, File transfer protocol, or LAN. It works both on Mac as well as Windows. This key logger records keys pressed, websites visited. It controls print, clipboard, screenshot activity.
 Features Of Actual Keylogger:
You can know

what applications your child opened and closed

. The print activities, website visited, keystroke recordings sent to you are easy to read.

It generates

records of log files after encryption

, and the reports reach you in HTML format, text. You can read them easily.

Screenshot capture as per the time you set

. Screenshots let you know what your kid is doing.

If you find your child watching inappropriate content then,

you can block sites on their device

.

You can

rest assured about its invisibility

. It is not visible from the task manager.
Pros:
It is

easy to use

, and you will not be puzzled.

The layout and performance are nice and

user-friendly

.

It

differentiates types of URLs visited

. List of URLs with type: Black or white are available. This feature makes it easy for you to detect the unnecessary information taken by your children.
Cons:
It

blocks sites but not software

. Blocking unwanted software on your child's device is not possible.

No record of mouse clicks

is available. You can know of data typed but not clicks.

No tracking of file activity

available.
3) Kid Logger:
The Kid logger is a keylogger targeted for children. In the cost-less version of windows, it tracks the online activity of browsers. That includes Internet Explorer, Firefox, Mozilla, Google chrome. It has a limit of 10 screenshots in a day. With that web-camera screenshots, every day has a limit to 10 per day. Continuous history kept for nine days of 5 devices. You can access more features in paid versions.
Features of Kid Logger:
 

Tracks usage time

of applications. You can know how long your child used an application.

  

Websites visited, communication in other applications traced

. The websites surfed by your kid with chats are on record by this app.

 From the recordings of photos and chat messages, you can

know what pictures, texts your child is exchanging with others.
 Screenshots capturing feature

enables you to get full notice of what your child was doing.
Pros:
You

do not require any expertise

to use this. It is simple to use.

 Basic features are free of cost

, and you do not have to pay.

 This keylogger is

compatible with a personal computer, mobile phone.
Cons:
If you require some technical support then, it is

available in the paid version.

 

No time mode feature to close the internet of your child.

Some keyloggers offer features to turn off the internet on your child's device.
4) Iwantsoft free keylogger:
Iwantsoft Free Keylogger is suitable for businesses to look after employees. You can install it for use in the home too. The task of monitoring your child's activities is easier with this keylogger. A collection of statistics, time checks, activities of your child is the outcome submitted to you. It has features like remote control, blocking websites, setting alerts, keystroke recordings.
Features Of Iwantsoft Keylogger:
It

monitors keystrokes, applications, and website visits

done from your child's device.

Tracks instant messages, email attachment, sound from microphone.

You can know the overall activity of your child.
Pros:
You can use it easily. The only thing is its installation in your child's device.
Cons:
Traces files uploaded to the internet, screenshots from web camera. The tracked information reaches you.
5) Best Free Keylogger:
It is available in both the free as well as the paid version. Some major features are: tracking internet activity, running apps.  Also, screenshot capture, keystrokes logging, clipboard events on track. It is only the pro version that allows the transfer of records via email, LAN, FTP, USB.
 Features Of Best Free Keylogger
 It

generates HTML reports, captures screenshots in an invisible mode

. Your children will have no clue about the changes made in their systems.

 It has

a smart-filtering option

, and web filtering makes sure inappropriate sites do not reach children.

 Once the log section is not empty, it has an

auto log cleaner option.
Pros:
You can

block the internet in your kid's device and monitor actions at a scheduled time.

 The

free version allows 14 screenshots in one day

. These many screenshots are enough to get a general idea of what your kid does on the internet.
Cons:
Records are accessible by you only in

paid mode.
Pro Version

has more features than the free version.
6) Revealer Keylogger Free :
It only tracks pressed keys and apps. Its keylogging feature records texts, passwords, login, logouts. It monitors applications like Facebook, Skype, and others. The app hides and has a feature of password protection such that other than the tracker does not use it. The auto-log clean-up makes it more suitable. It does not slow down the system. 
Features of Revealer Keylogger:
 It

restricts the application

of your child's device.

 The

keystroke recording

is possible. You can know what your child is typing via the keyboard.

 Children use passwords, and this keylogger

tracks different passwords and sends you.
Pros:
It remains

hidden from the system

. Your kid has no idea about its functioning.

It is available in a

variety of interface languages

. You can choose the one in which you feel the most comfortable.

The keylogging feature is

free

.

It is

easy to use

. It does not have a complex process of installation or use.
Cons:
 The screenshot capture option is available in the

paid version

.

This

application is basic

as there are other keyloggers with more features.
7) Spyrix Free Keylogger:
Spyrix Free Keylogger records all words typed, takes screenshots. It is available for free. It has one free option from which remote cloud monitoring is possible. You can monitor your child's activities on devices from the internet.
 After logging in to the online account, access is possible. The computer activity of your kid is under control. It has a free option via which you can remotely monitor with cloud technology. After logging in to the online account, access is possible. The computer activity is under control. 
Features Of Spyrix Free Keylogger:
 With an

online web account

content of your child's device is remotely accessible.

 The

printer and clipboard

of your kid are under control. You get informed about their printing activities and how they access the clipboard.

 It

captures screenshots

of your child's device and stores them.

 It has

features of recording the strokes of keys

and the generation of reports for your readability. You can go through the files and know about their day-to-day activities.
Pros:
Customer care service

is good as they respond quickly and are ready to help you.

  Keylogger remains

hidden

from your child's sight.
Cons:
Spyrix personal monitoring, employee monitoring, keylogger for Mac

are not free

. 
8) Kid Inspector:
Kid Inspector keeps an account of deleted keystrokes. Social applications include Skype, WhatsApp, Viber, Facebook Messenger, and this application tracks such applications.
The Kid inspector assures that kids are safe online. The app tracks the sites your child visited even with browsing history. The unnecessary websites remain blocked. Secret recording of your children's activities with a webcam and microphone is also possible. The user account is online and easy to use. 
Features Of KidInspector:
 KidInspector tracks your children's

calls, location tracking with GPS, and is an SMS tracker.

It is

compatible

with many operating systems Mac, Windows, IOS.

This application

monitors chats

from your child's device.

It takes

screenshots

, and recording of the microphone of your kid's device is possible.
Pros:
The installation mechanism and way of

usage are easy

.

Your child's device is simply

accessible from far away

. It has a remote control feature.

The members of customer care are

polite

and ready to help you.
Cons:
It is necessary to

renew

the new subscriptions.
9) Basic Keylogger:
 Basic Keylogger is limited to a few features, while other keyloggers have many. Its icon is visible in the task manager. The target may know about its installation. The programming language of the construction of this app is python.
Features of Basic Keylogger:
 It records

keyboard and mouse events

on your child's computer.
Pros:
 It is

easy

to install and remove.
Cons:
It is detectable in the task manager.

It requires

configuration

from the command line.
10) Ardamax Keylogger:
Ardamax saves, encrypts the received information. It is only visible to you. The records are sent on the web and presented in text format for your ease. It records credentials, keystrokes. It is compatible with Windows latest versions. You receive the recorded information via email. The logs are not very easy to read. You can monitor the audio and video of your kid's device.
Features Of Ardamax KeyLogger:
It

tracks the chats

your children have with others.

You can monitor your child through

cloud technology

. With cloud technology, you can access information from anywhere.

It captures

screenshots,

and you can know about their activities on the screen.

It has

control over the microphone

. You can know who your child talked to or what they heard in it.
Pros:
It remains

hidden from the system,

and your child will not know that you have set up a keylogger in their device.

The

screenshots capturing

take place based on the mouse clicks. 
Cons:
 The

paid version has more features

, and it has no advanced integrated reports to offer you.
11) Black Box Express
Black box express security check can track one personal computer. And 200 remote personal computers in a network. This keylogger is better if used in places with more computers. It is visible in the task manager. This service offers you to enter a password. The password is in use by you while you set the app. Not all can access the information except you. It tracks keystrokes and alerts for websites, programs.
 It logs the ran program, email, web mails, chat programs and also takes screenshots.
Features Of Black Box Express:
 It

monitors Network Traffic and keystrokes

. Black Box Express also tracks how long a child makes use of the device.

 It

sends alerts and warnings

to you if something unusual happens.

 It

tracks the program

used by your child and also has the feature of screen capturing.
Pros:
The

installation process is easy

, and so is the removal.
Cons:
 It is used only in case of

high suspicion.
12) Real Free Keylogger:
Real Free Key Logger received an update in the year 2014. It works in stealth mode. You can make use of hotkey, but it is available only in the paid version. Processes are visible in the task manager if your child looks into them. The icons are invisible. Log files are in HTML file format and are easy for you to read. 
Features Of Real Free Keylogger:
 It records

keystrokes

, and you can know what your child typed in.

Hotkey reveals the program from

stealth mode

. Only you have the

hotkey

, and after entering it on your kids' gadget, the program becomes visible for you to work in it.

 You can assign the

password

and access it.

 This keylogger generates a

report

of the information stored.
Pros:
The installation procedure is

simple

.
Cons:
Other keyloggers have

advanced features

than this one.
13) Kickidler:
Kickidler tracks employees and your kids too. The Keywords receive filtering on Office programs, email, social media, chat programs. It keeps track of the working time of employees. Video, voice is on the record. Violation control, prevention features are present.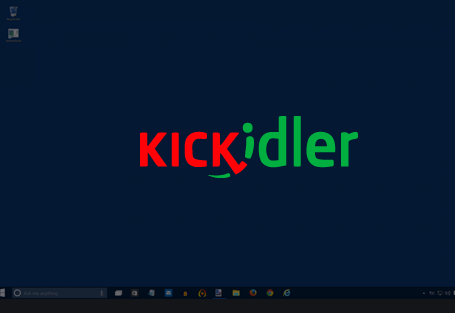 Features Of Kickidler:
 It helps in

monitoring

the desktop of your child.

  It has keylogging features, and the

data input

from your kid's device is on record.

 You can

control the whole device

from a remote place. And, it works efficiently, and tracking is also possible.

 It provides the

feature of screen recording

. Also, you can record the screen of your child's device and have a look at it later on.

  It

generates a report

on your child's activities that you can access.
Pros:
Suitable for

home

and

corporate use

.

The

price is less

in comparison to other keyloggers.
Cons:
Some may find it

hard to use

.

It is specially designed for use in the

office to track employees

.
14) Spytector:
Spytector is invisible to your child. The tracked information turns to log files, and then you receive them as emails. It even retrieves passwords from sites and passes firewalls. Stealth reports when delivered are visible. The websites and applications used by your children on their devices are accessible by you.
Features Of Spytector:
 It

tracks websites and chat -applications

used by your children.

  You

receive the reports

through FTP, Email.

 It even

retrieves the passwords of your kids

from web browsers.

 It has a

Smart Keylogging feature.
Pros:
It is available in

three language interfaces

and seven different skins. You can choose the one you prefer.

 The

tracing of URLs

is excellent.

  It provides the Log transfer options and completely

hides from the system.
Cons:
It

does not log video or audio files

and screenshots capture. You cannot track microphones or have a look at screenshots.