When it's time to play, the kids take their toys from their room, garage, or shed and bring them to the backyard. After they are done playing, the toys are spread almost everywhere. It would be even more scattered if their peers join them. So you might need some ideas to organize outdoor toys.
Sometimes you may even feel like toys overrun your house. No matter how many times you ask your kids to keep their toys in the proper place, they might not listen to you. Therefore, you should provide them with some boxes and containers where they can just throw their toys after using them. It will not just keep their toys in one place, it also helps to keep their play area clean. The outdoor toy storage idea is helpful to keep toys out of the way when they are not being used.
It's always good to teach your kids to organize their toys at a very young age. You can always help them out by making some DIY storage boxes and organizers where they can keep their toys easily. 
Some clever toys storage ideas are:
DIY toy sack

Stuffed animal swing

Hanging planter toy storage

DIY wagon bookshelf

Matchbox car garage

A side storage bookshelf

Rolling under bed storage cart
Now all you have to do is figure out which option is best for your family. If you don't have time to do any DIY, you may buy a storage container or racks. Such boxes and containers are easily available in stores or on the internet. You can also hire the services of your carpenters to personalize the containers.
For outdoor toys, you need a better DIY storage solution. Bins that dangle from the fence, a parking garage for ride-on toys, highly unique pool toy storage, garage wall pegboard storage, and inventive sandbox organization ideas are just a few of the creative outdoor toy organization ideas.
Benefits of Organizing Toys
Toys are more noticeable and appealing.

It's a lot easier to clean after playing.

You can store lots of toys in a small space.

It encourages organization.
Toys should be readily accessible to kids. Hence, make your toy organizers closer to the ground, which makes toys more accessible to young toddlers and even babies.
Ideas to Organize Outdoor Toys
A list of inventive toy storage solutions can be applied to maintain your yard look open and tidy. So have a look at the list and see if you can find the perfect outdoor storage option for you and your specific needs. 
1. Toy Storage in the Garage
Garages are frequently utilized for more than simply parking our cars and bikes. They are also a go-to spot for storing children's toys. So, if you have space in your garage for a few toys, it can be one of the great ideas to organize outdoor toys and make the most of it. And, because we frequently access our homes through the Garage, having a well-organized and functional garage would be ideal. 
2. Toy Storage in the Backyard
For toy storage in backyards, constructing a trunk or a storage space in the shape of a bench is a wonderful idea. It is a relatively inexpensive and straightforward option for backyard toy storage. 
You can organize your yard, in the same manner, you do your house. After children have finished playing, they'll know where to put their toys in the proper places.
3. Toy Vehicles Parking 
You can make the ideal storage space for your child's ride-on toys in their parking lot. This covered kid's parking garage is not only a great way to keep your children's toys out of the yard and out of the way, but it also protects them from the sun, extending their life. 
All you'll need are a few affordable and straightforward components from your local hardware store to create your kid's own DIY outdoor parking garage. It's a terrific method to keep the yard neat and at the same time protect them from external elements.
4. Storage Carts That Roll
Create your rolling storage cart. It's perfect for getting in and out of the garage and into your backyard. It looks nice and holds a lot of toys. Children can take the storage carts to where they want their play location to be, and they can select and pick the toys they want to play with.
It's easy to put the toys back and select another to play with as the toy cart will be next to them any time.
5. Shed for Storing Toys Outdoors
You might keep smaller items in a playhouse instead of spending money on a shed, or you could build a small shed that serves two roles, depending on what you need to store.
A shed is an excellent place to protect the toys from heat and rain. Children can go and select the toys they want to play with by going to the shed. Then, after playing, they can return and put the toys in their place.
6. Toy Storage Organizers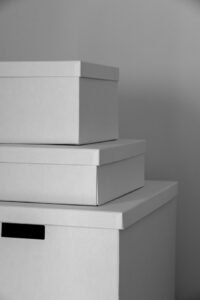 It's remarkable how much better everything feels after everything is organized. These outside toy storage bins for the porch, garage, or backyard are a great way to organize toys.
Buy the bins, label them, and you're ready to start. Create this stand to keep your child's toys if you enjoy the look of stainless steel. Each bucket is labeled, so your child knows where to place his or her toys.
The blackboard labels are a terrific design feature because they are attractive and easy to alter. Make your labels with chalkboard paint or use stick-on chalkboard decals. It also makes cleaning up for your kids a breeze.
Baskets with various objects, such as balls, water toys, and cars, should be labeled and stored on the shelf. It looks orderly and makes it much easier for children to discover toys. This is a great outdoor storage idea for toys.
7. Sandbox Toy Storage
Sandbox is, without a doubt, the most popular place for youngsters to play. To make the sandbox clean up a breeze, install a toy storage container beside the sandbox. It is not necessary to spend a lot of money or time creating a natural play area for children. 
Sandbox covers are crucial for preventing sandbox soiling by roaming cats and other domestic or wild animals. With a few thrift store purchases and repurposed objects, these sandbox ideas are simple to put up.
8. Organize Your Pegboard
Attach hooks to a pegboard attached to the side of your shed or a fence. It is easier to store toys like skipping ropes and buckets, which you can hang. In addition, pegboard is a remarkably adaptable storage system. You can customize your pegboards with whatever colors you'd like and organize your outdoor toys to suit your needs.
It's simple to select and remove a toy gun or other toy weapon from a pegboard to play with. A pegboard allows children to spend less time looking for the objects they wish to play with. This simple toy storage or hanger is also effortless to make.
9. Containers For Various Balls
It's a great way to store all their soccer balls, volleyballs, basketballs, and other balls in different containers. The container for keeping balls takes no time to put together and only requires a few items. Then, when your kids know where each ball is kept, it's easy to pick the ball they want to play with.
Conclusion
Summing up, there are various ways and ideas to organize and manage your kid's outdoor toys. You can choose a few based on the needs of your children's toys. 
Toy storage can be purchased, or you can also hire someone to construct it for you. But if you have time you can make a toy organizer on your own because it is not very expensive and within your budget.
By organizing the toys, you may teach your children the value of keeping their belongings in good order. It makes them understand how to care for and preserve toys so that they can play with them again when they want. They also learn that the toys may be damaged or destroyed if they do not maintain them safely in their designated storage area.
Frequently Asked Questions
What items would you suggest for a small garden?
We feel it is essential to keep children active, and if you are fortunate enough to have a garden or even a little space, it's possible to choose the best play equipment for your space and budget. You can also get a range of outdoor toy storage ideas if you want to make changes to your garden for your kids to play happily. It is not very hard to DIY outdoor toy storage for a small garden.
What to look for when buying a toy storage box?
The most important factors to consider are having enough storage space, having distinct shelves or compartments. Toys storage boxes should be safe for your child to use, having no hidden danger, and looking appealing to both you and your child.
What is the best sand for a sandpit?
Play sand, often known as sand for a sandpit is sieved and cleaned. Each grain is very small, making it ideal for children to play in. When the sand is too loose, children can't build sandcastles, which takes away from the fun of playing in the sandpit. If there are chunks of rubble in the sand, children can be bruised.