Movies are fun, drive our emotions, activate our feelings. Good books and movies can also change our perspective on different things and how we view the world. It gives us feelings to change the world. Some movies can be a lesson or a lecture to us, which can change our life. So, let's learn about movies that can help children develop emotional intelligence.
"Meaningful movies actually help people cope with difficulties in their own lives and help them want to pursue more significant goals," said lead author Jared Ott, a graduate student in communication at Ohio State University in Columbus.
Emotions are strong feelings deriving from one's circumstances, mood, or relationship with others. Emotional Intelligence is an ability that we own to control and perceive our emotions obtained through emotional learning. To control and express emotions to others is very vital.
Imagine a world where you can't understand what another person is feeling, whether he is happy or sad, whether he is angry or not. Psychologists claim emotional intelligence is developed and strengthened through emotional learning, while others think it is innate.
Children are very emotional compared to adults, and they can't control emotions as adults do. So, the child's emotional intelligence is a very important topic, and it connects to how the child will be in the future. If he is very emotional and can't control his feelings, it can be hard to make friends and express themselves to others.
Movies help children to develop emotional intelligence. Movies change the way they think and view this world. It can help children learn how to put themselves in someone else's shoes. They can have some idea of how to control feelings and emotions, and they can take an idea of how this world is and how to deal with it.
Movies to Help Children Develop Emotional Intelligence
Several movies help children develop emotional intelligence. I have enlisted 10 movies; please look to help your children learn and develop emotional intelligence.
1. Up (2009)
Up is an emotional human-drama movie made by Pixar movies. Carl Fredrickson, a 78-year-old widower, has a dream to fly to South American wilderness, tying thousands of balloons to his house.
On his journey, he meets a child named Russell, and they travel together. Also, they make new friends, including a talking dog and a bird.
The movie can teach our children about an unlikely friendship, limitless love, and never to give up on their dream.
2. Harry Potter (2001)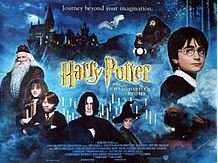 Harry Potter is a movie series based on novels by J.K. Rowling. The movie is full of fascinating things like wizards, magic, and many more. A child called Harry Potter is bullied by his family, pranked, and humiliated by other children. Still, he stays strong and focused, and he fights back and makes friends find comfort.
Harry Potter is one of the most effective movies to help children develop emotional intelligence. The movie series tells our children that this world is full of bullies and haters, but we should always be strong and fight back.
3. CyberBully (2015)
When you go online everything is there, which can be very useful and some very harmful. Directed by Charles Biname, CyberBully is a movie about bullying online. This may not be physical, but it is as harmful as that. 
The movie represents a story about a girl named Casey, who is harassed by an unknown hacker. Hacker threatens her with nude pictures of her. She is confused about why it happens to her until Hacker reveals that he did it to teach her a lesson. He then shows what happens when she says something hurtful to someone, which leads a girl to commit suicide.
The movie teaches our children not to bully anyone. Small words can also harm someone very much and can influence them to take very dangerous steps.
4. Zootopia (2016)
Zootopia is an American animated comedy movie made by Walt Disney Pictures. In a world where animals can talk, a rabbit named Judy Hopps joins the Police Department. When a crime mystery comes up, she volunteers, but everyone laughs at her. Teaming up with a fox named Nick Wilde, she solves this crime mystery.
"Never Judge a book by its cover". The movie teaches our children to never lose hope and self-belief. Even if others make fun of you or discourage you, you have to have the self-belief that you can do whatever you want.
5. E.T. the Extra-Terrestrial(1982)
E.T. the Extra-Terrestrial is an American science-fiction movie directed and produced by Steven Spielberg. This is a story about an alien and a child named Elliott. The alien who was left stranded on Earth is found by Elliott and is befriended. He teaches E.T. to talk and also helps to build a communicator to return to his planet. But federal agents are looking to catch this creature.
The movie teaches our children about loyalty and care; one should give to others. It shows how friendship matters most and how the world looks at someone differently.
6. To Kill a Mockingbird (1961)
Pulitzer Prize winner, directed by Harper Lee, To kill a Mockingbird is a movie about racism.
This is a story of a black man Tom Robinson, a black resident, falsely accused of raping a white woman Mayella Ewell and a man named Atticus, who tries to defend him. Due to Atticus's actions, he and his children are abused by other people.
The movie teaches our children about racism and not to judge someone by his appearance and looks.
7. Karate Kid (1984)
Directed by John Avildsen, this is a story about a child named Daniel. When Daniel moves to California, he is a target of a group of bullies. He decides to join Karate to defend himself, and Mr. Miyagi, a repairman, decides to teach him karate. Mr. Miyagi teaches Daniel not only to fight but to be strong mentally.
Karate Kid teaches our children how to deal with things, be strong physically and mentally. Also, not to rush into things, always learn the basics before learning something new.
8. Kindness is Contagious (2014)
Kindness is Contagious is a documentary directed by David Gaz.
In this documentary, various people are interviewed about how their acts of kindness others did for them changed their lives, and it shows us how kindness can change the world. This is one of the few documentaries that will leave you in happy tears.
The movie teaches our children to be kind to others and how a single small act can change others' lives.
9. Remember the Titans (2002)
Football playoffs are like Christmas; they come with many emotions. Directed by Jerry Bruckheimer, Remember the Titans is an American biographical sports movie displaying the story of a racially divided team. This movie shows the relationship between white people and black people and how they should interact.
The movie teaches our children that "change" is the key to success; attitude reflects relationship and teamwork above all.
10. Inside Out (2015)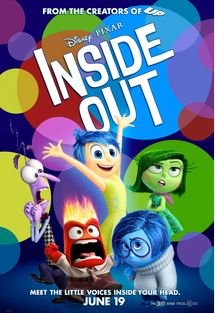 Inside Out, directed by Walt Disney Picture, is an American animated comedy film. A happy girl named Riley is devastated when she and her parents move to San Francisco. 
In this movie, every emotion has different characters. Led by Joy, she helps Riley through different life events, but the stress of the move brings sadness to the forefront. Due to the imbalance in emotions, Riley is not the girl like she was before.
The movie teaches our children to embrace their feelings. Every emotion is unique and possesses different features, and happiness is about joy, but also sadness is vital to every human being.
Conclusion
Movies change the way they think and view this world. It can help children learn how to put themselves in someone else's shoes. So, these are the 10 different movies that can help children develop emotional intelligence. Put on these movies and watch them with your kids.