Changing the routine cards every summer and making summer fun and challenging for kids is the most common thing parents do for their children. None of the parents want their kids to follow a similar hectic daily schedule during summer break, making them do unproductive things.
Moms, especially the working ones, struggle to define a schedule for summer. Every kid wants to do something exciting and real during their summer holidays. So, how can parents make sure that their kid's vacation ends up with fun and exciting memories?
I suggest you sit down with your kids and make their routines for the day. Planning exciting and fun-filled routines makes every kid count their most awaited summer vacation. 
Vacations can be boring if not planned well. Regardless of having a lot of spare time and perfect weather to go on an outing, the day will seem like normal weekdays unless you go out and do something fun. For kids, independent playtime outdoors with great weather, exploring new places, eating out in new places, and spending time with families is an excellent way of making remarkable memories.
Why Do Kids Need Daily Summer Routine?
Summer activity for kids is entirely different from other days throughout the year. Monotonous activities might result in anxiety and stress in children. So, they need vacations at times when they can spend precious time with their families and siblings. 
A well-structured family routine is the best approach to make kids more engaged as it gives a sense of control, discipline, security, and comfort. 
Behavioral activation and development of cognitive skills is the positive outcome and best utilization of summer break for kids. 
It is the role of parents to teach various life skills to their children. Kids learn from their parents and try to imitate them. So, during holidays, parents can make their kids practice math and take frequent spelling tests. Make them learn creative things like drawing, singing, dancing, etc. It is true that such creative activities strengthen cognitive ability in kids. 
Also, your kids will become more innovative for the upcoming school year. Along with learning and polishing their brains, children can make beautiful memories with their parents during their summer breaks. 
Ways to Make Structured Routine Cards during Daily Summer 
Here are some of the daily routines in summer that parents should consider before setting up carefree routines for summer breaks. 
Like daily routines, you can divide the daily summer schedule for kids into three phases. Introduce some exciting and productive activities in the schedule. Three phases as regular days are:
Morning routine cards
The summer days should start with a refreshing morning.
Wake up and make the bed

Eat breakfast, brush your teeth, and get dressed.

Do some exercise

Gardening, walking the dog, helping moms in the kitchen, volunteering activities. 
Afternoon routine cards
The afternoon makes most of the day.
Crafting, painting, making them bake and cook

Fun time: Swimming, visiting new places, lakes, letting them play with squirt guns, fun parks

Go for movies, bowling, zoo, playgrounds

Enhance cognitive skills

Routine cards for a library visit, museum, summer learning activities, enroll in science experiments and learn books apart from academic ones.

Family time with a picnic, camp, or barbeque in the backyard, a short or long trip to a new state or country, and a tea party work as well.
Evening routine cards
The printable summer schedules for kids end up with proper bedtime.
Take a shower

Have dinner, brush your teeth

Family time by watching movies, reading books, and playing games

Bedtime
Best Summer Schedule for Kids 
Summer is the time to keep aside schoolwork folders and warmly welcome a chaos-free schedule. Below is the structured summer schedule for kids.
1. Daily morning routines 
It's vacation, so allow your child to stay in a bed for a little longer. Consistent waking and sleeping time energize kids with no fatigue. You should set up a routine card for a day by discussing with the kid and generalizing the activities they want to do for a whole day. You can also consider having a family discussion time to make plans and duties for a day.
A refreshing morning routine eventually embraces a productive day. None of the children enjoys the same series of boring activities in the usual daytime. So, parents should format cooperative routines for summer holidays keeping into account their kid's desires. 
2. On-time meals and snacks
Most often, kids are preoccupied with new routines in daily summer. The fun activities for kids and no school pressure make them occupied with their hobbies and new routines. Being busy with fun, kids pay less attention to meals and snacks. Moms are the ones to maintain regular healthy snacks and foods. On-time food is essential to regain energy and to keep your kids mentally and physically fit. 
Since summer rhythms are mostly prioritized with physical activities, healthy foods and meals help your kids regain consistent health. Moms, please take a look at these tips on healthy foods for kids.
Do not allow junk and processed street foods for kids this summer.

Keeping kids hydrated is best. So, get an individual bottle for your kid. Fill it with water and juices. Also, feed your kids with fruits and snacks like watermelons, berries, cucumbers, and bell peppers. 

Treat your kids with frozen delights at home, such as bananas, strawberries, and ice cream.
3. Cheerful projects
There are numerous cheerful projects that parents can teach kids to intensify family time. Crafting, cooking, baking, sewing, DIY, traveling, and other refreshments are some of the splendid summer holiday activities. You should guide your kids in such activities by presenting colorful templates with clear instructions. Teaching your kids to decorate, making treats, and gifts makes every occasion like Christmas, New Year, and Birthdays cheerful. 
4. Fun with water
Do you want to try scheduling an appropriate summer day, once a week, as a water day? Daily summer activities for kids in summer are incomplete without a water day. You should take your kids to lakes, ponds, swimming, water fun park, squirt blaster races, water bucket race, water balloon toss, ultimate sprinkler, and excavating with ice to keep them cool and entertained.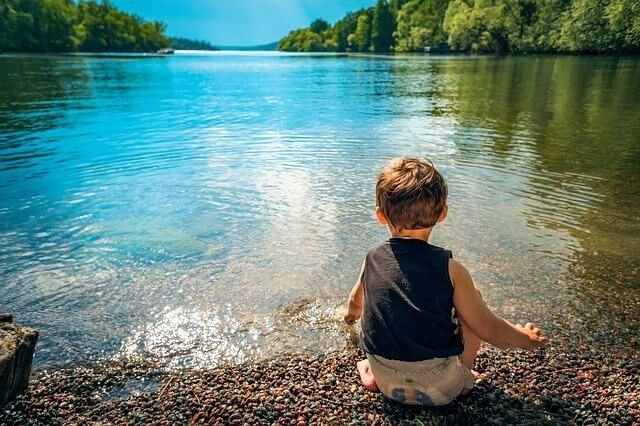 The more fun and secure activities are the activities performed in the backyard and at home with safety restrictions. However, outdoor activities are more satisfying. So, as parents, you should take your kids to pools and make them splash with water activities. Water activities might help reduce your kid's obsession with electronic gadgets and video games and also from the academic burden. 
5. Take a trip
Outgoing activities sound even more lively on summer schedules. A short or long trip for a child is amusing. Parents can take their children to visit fun places such as Disney World, National Parks, Museums, Space Coast, and Lakeshores to make the break joyful and playful. 
You can make your trip more fun by inviting your kid's friends and their families. More people add more laughter and pleasure, making a day more celebrated. Take your kids on long trips to countries or big cities. Traveling with family and friends to new destinations aids them to adapt to changing cultures and situations simultaneously. 
6. Sporty day
The warming temperature of summer makes the best time for children to indulge themselves in sports. Do not let your child spend hours on video games and television. On an outdoor sports day, they will remain entertained without a phone or a big screen in front of their eyes. A healthy dose of sports for kids acts as a pillar for physical growth and active minds.
Some of the suitable sports that you can include in the children's summer activities are listed below.
Beach volleyball

Football

Soccer

Basketball

Bowling

Athletics

Obstacle course 
7. Fun reinforcing family time
Summer rhythms are the best time for both kids and parents to come out from busy and hustle daily schedules and enjoy each other's company. There are several ways to maximize family time during summer. Here I am suggesting to you some fantastic ways to make your holidays remarkable. Please have a read.
Going for a family picnic, theme park, or playground.

Solving puzzling problems together and playing board games. 

Scheduling a movie night.

Visiting new restaurants and exploring different types and tastes of food.

Above all, setting printable routines for summer activities together highlights the quality of routine cards in an even better way. 
8. Musical day in summer rhythms
The warm environment and beautiful nature of summer are incomplete without a musical day. Make your child enjoy the musical day by singing, dancing. If your kids want to play, you should make them learn to play musical instruments. Piano, guitar, violin, ukulele, drums are some of the instruments best suited for kids to learn music. 
Likewise, there are various sorts of musical summer day camps where you can send your kids to. Musical theatre is timely organized in summer musical camps. Kids, as an audience in the musical theatre, make them active musically. Kids will enjoy the music shows and will analyze the choreographed movement and the character's performance. These types of musical adventures add a beautiful tune for a day and enrich performing skills in kids. 
9. Selfless day
Dear parents, you should encourage your kids to practice the selfless day concept. You might ask, how? Here are some of the entertaining and most effective ways that moms can follow to keep their children busy and selfless in an entertaining manner. 
Asking kids for helping hands in the kitchen, cleaning rooms, and doing household chores. 

Making kids engaged in gardening, feeding birds and animals.

Planting flowers, trees, and vegetables.

Helping friends and neighbors in need. 

Teaching children to write notes for guests to invite for dinner or lunch. 

Tutoring them inhumane disciplines, protocols, and manners to behave as responsible kids.

Involving in local community cleanup.
Conclusion
Keeping track of kids' schedules by diligent parents is always challenging and tricky. Likewise, scheduling a fun daily routine might be complicated, but the outcome with a series of planned activities is better for children's mental, physical, and emotional well-being.
Kids will enjoy their summer activities and feel better prepared to return to school afterward when they have a good schedule. Effective summer routines can polish your kid's academic skills along with their behavioral performances and various other creative skills. Activities at a block of time in summer are not just interactive, correspondingly educational too.
The interrelationship between real moms and kids is likely to develop during the summer holidays. With a more extended period spent with families, children evolve to share everything with siblings and parents. A well-managed summer schedule makes your kids stress-free and productive in the coming days.