The modern world is stressful for many people, regardless of age. It is challenging for kids to control their emotional responses, especially during times of stress hence making it hard to raise happy kids. So let's talk about the calming strategies for kids.
Youngsters are more prone to meltdowns. It is due to a child's immature nerve system and still-developing frontal brain, so they often lack the abilities that enable them to successfully manage their emotions and feelings. So, as a parent, you need to support your child in exploring different calm down techniques.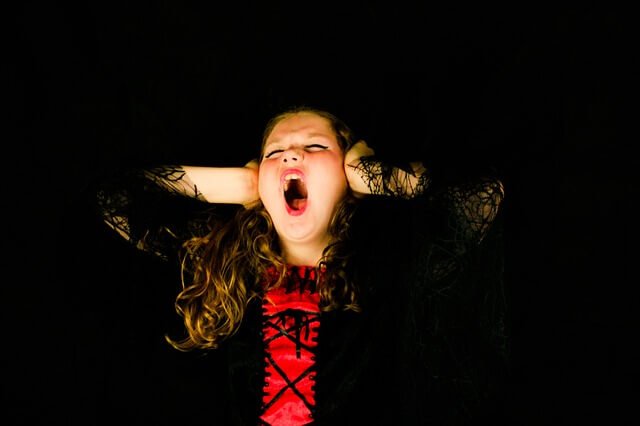 You need to understand that your child's mental health is more important than academics.
To help your youngster relax, look for simple, effective activities and ideas to calm your anxious youngster.
Calming techniques can assist your kids in working through difficult emotions. When calming tactics are used regularly throughout the day, the probability of them being used during times of anxiety increases.
Here are 9 Calming Strategies that help your kids relax, and they will love it.
9 Calming Strategies For Kids
1. Teach Deep Breathing
It's crucial to educate your children on using basic breathing techniques to relax their bodies and brains. Breathing is crucial as it has a huge impact on your body's physiology. Breathing exercises help kids reduce stress responses in their bodies, and your kids are calm and relaxed. It is one of the effective strategies for calming your kids. 
If they have many physical anxiety symptoms, such as a racing heartbeat or tight muscles, you need to teach your kids deep breathing exercises. It makes your kid's muscles feel relaxed, their heart rate decreases and ensures that your kids breathe properly.
You can also opt for teaching children the "bubble blowing" method. It is an alternative exercise. Tell them to act like they're using a wand to blow bubbles. Remind them that they need to blow softly to obtain a huge bubble. It will aid them in remembering to exhale slowly.
Deep Breathing techniques tell your body to return to sleeping and digesting, which in turn makes your mind and body calm down. Hence, deep breathing is very crucial rather than shallow breaths.
2. Squeeze a Stress Ball
Squishy balls are stress balls that you hold in your palms. Stress balls reduce body tension, which in turn reduces stress and anxiety. If your kids are suffering from anxiety or are stressed, squeezing a stress ball helps them stay calm and focused. 
Squishing a ball or a toy is a fun activity for your kids and, at the same time, works as a simple calm down technique to reduce stress and anxiety.
Muscles usually tense up when you're stressed. So squeezing the stress ball transmits sensory signals to the nervous part of the child's brain, causing them to become more attentive.
Squeeze balls have been used as anxiety and stress relievers for years. 
The stress balls and toys are great self-regulatory techniques that help youngsters focus more, be more attentive, listen better, and stay calm. Stress balls work as the best calm-down strategy. At last, it ensures an improved quality of life for your children.
3. Prepare a Homemade Anti-Anxiety Kit For Your Kids
Preparing an anti-anxiety kit is one of the simple yet effective calming strategies for your kids. The calm down kit ideas help them calm down when they are anxious, frightened, or worried. You need to prepare this kit before an issue arises to get the most out of it.
While preparing an anti-anxiety kit for your kids, it is essential to consider what works for your child. For instance, you can include stress balls, a kaleidoscope, mini massager, lavender-scented play dough, chew toy, fidget-friendly toys, etc. 
There are times when your kids are anxious and unsure of what is going on around them. So, a sensory kit or anti-anxiety kit is a simple technique to calm down your kids. Using a calm down kit gives them the confidence to deal with stress and anxiety on their own.
4. Perform a Sensory Play Activity 
Sensory play can help your youngster relax by allowing them to focus on one sense (typically touch) while blocking out the others. Sensory materials include:
Scented Play Dough:
Scented Playdough is one of the simple and effective calm down strategies for your kids. For this sensory play activity, you need to mix up playdough ingredients with your favorite scent. People usually use lavender scent as it is known for its calming benefits. It's an excellent sensory material for children to use to calm and relax.
Feeling Box:
The Feeling Box includes various textures to touch, such as felt, leather, smooth stone, feathers, fur, and so on.
5. Visualization
Visualization is a type of meditation that includes envisioning a scenario where you are at peace and free of all tension and anxiety. It is a great stress buster. Teach your kids to visualize a quiet place to reduce stress levels and anxiety. 
For this, you can ask your kids to close their eyes and imagine a calm, peaceful environment. Then gradually assist them in forming an image of what it looks like, smells like, and feels like to be there. 
When visualizing, it's best to include as many sensory elements as possible. Tell your kids to enjoy the sensation of their troubles vanishing as they slowly explore their calm place. It is one of the great calming effects for kids to reduce stress and grow emotionally and mentally healthier.
6. Paint It Out
Painting not only gives the brain something else to focus on other than the stressor but it has also been associated with stress resistance in general.
If the idea of drawing out the colors makes you nervous, have your youngster try "painting" in the yard on a plastic shower curtain with shaving cream. Cleaning up is a breeze, and your youngster will smell fantastic when they're done.
7. Create a Relaxing Area
For your kids to relax and calm down, create a calm down spot in your home. It can be considered one of the effective calm down strategies for kids as they can go to their favorite place whenever they feel out of control.
It's crucial to make this room inviting so that your child will want to go there when they need a self-imposed "time out." You can add relaxing tools to your calm-down space and teach them how to use those relaxing tools. 
8. Recognize Your Parenting Style
Some parenting styles can worsen your child's anxiety. Hence, it's crucial to examine your parenting style and interactions with your child. According to psychologist Diana Baumrind, "both authoritarian and liberal parenting styles are associated with an increased incidence of depression and anxiety in children."
Don't expect too much perfection from your kids since every child is born unique and has their own identity. If you give too much pressure and start to have complete control over your child's actions or behaviors, it is a definite way to cause worry in both yourself and your child. It can make your child feel pressured to succeed all of the time, leaving them immobilized with anxiety and self-doubt. 
Parents need to ensure that they use language that is both understanding and supportive. You can utilize phrases like "I'm here for you," "I love you," "How can I help?" and so on. The use of such languages or phrases reassures them that you, as a parent, will always support your child and assist them whenever they need your help.
9. Play Games and Music
When kids are stressed about something bad that happened at school or home, teach them to play games or listen to music. Playing games or listening to music is one of the simple calming strategies that you can apply.
Doing anything active, whether playing a board game, kicking a ball around outside, or listening to their favorite music, can help them change the channel in their brains. They'll be able to think about other things instead of focussing on everything that makes them unhappy. It helps to ease tension. 
You can even have a dance party which is a fun way to be active. Turning on the music uplifts your youngster's mood as music has a significant impact on one's mood, sleep, tension, and anxiety levels. 
Finally:
When your kids are in an anxious moment, it can be difficult and stressful for many parents, but the best part is that they can overcome it. Kids take time and effort to develop good coping techniques. 
So don't expect your children to be able to employ these tactics efficiently straight now. It will take some time for them to figure out what works and what doesn't. They may also discover that some coping tactics are more effective than others. As a result, don't try to fit them inside a box. Instead, you should allow them to choose what works best for them.
Following these tactics and providing support to your child can go a long way towards applying coping strategies on their own so they can healthily deal with discomfort. But if your kids are suffering from stress or are having difficulty coping with stressful conditions, consult your pediatrician.