Whether it be children going to school after the COVID-19 pandemic or after a break, parents admit that they are always concerned about their kids' safety. Keeping your child safe is always the concern. So how can you keep kids safe at school? What to do when your child goes missing?
With so much happening around the world, it is ok for parents to be nervous about sending their child to school. It is worrisome to send your younger ones to school. You may have developed a habit of protecting your child when you are at home.
So it is natural to want to extend that security and want to secure your kids everywhere they go. Unfortunately, as parents, we have a lot to do. We have to do chores at home and go to work. Therefore, parents need to teach children to protect themselves.
There are many ways parents can help their children remain safe. It depends on the type of parenting decided by the family and the level of safety concerns. It also depends on where you live and the needs of your child.
Parents can take a few basic steps to ensure the safety of their children. So here are the six ways you can help your kids stay safe at school:
1. Stay on Top of Health Concern
Most parents are worried about the health concerns involving their child. They are worried that their child might catch COVID during the pandemic when they have to go back to school.
So what you have to do is to stay on top of all COVID updates provided by the health department of your country. You also need to follow the instructions provided by the CDC. stay up to date on the news regarding the pandemic.
The CDC provides all sorts of guidelines regarding the pandemic. They provide a checklist from safety protocols to a checklist for your child's safety at school. This can prove to be extremely helpful for your child's safety.
The health concerns do not only include safety protocols and measures just surrounding the pandemic. This also concerns other health concerns that are explained below. Parents need to stay updated on all of these concerns.
Allergies
There are many concerns related to allergies that your child might have. Whether they are in kindergarten or elementary school, allergies that they might need to be tested and should be informed to the school.
Your child might have mild or severe food allergies that they need to avoid. If your child is too young to communicate this to their school, you need to inform them yourselves.
Children that have allergies to food that might be in their school lunch must be warned about. As they grow older, you need to teach your children about the allergies that they have. So, they can avoid the allergens themselves.
Vaccines
Some school districts have requirements to have proper vaccination cards before children are sent to school. This might include basic measles vaccines or vaccines against Hepatitis.
Be sure of what vaccines are required for your child to get it at the correct age. You also need to communicate if your child is not able to take certain vaccines due to medical conditions.
COVID-19
As we said earlier, parents should be up to date when it comes to concerns regarding school and the COVID-19 vaccination.
Follow the instructions and guidelines provided by the CDC. CDC also provides parents with tools to help them decide if their children can be sent back to school. Ask the school if they need any help.
If you have an excess of sanitizers and masks, donate them to the school. Follow the instruction provided by the school by providing your child with masks and sanitizers.
2. Use Technology and Parental Controls
Technology can be a great boon when taking care of your children inside and outside of the house. Parents are often hesitant to use devices to monitor their children. If schools issue a specific device to each kid parents need tips and tricks to manage children's device. The development of new applications and software has made it easier for parents to keep their children safe.
Whether parents love it or hate it, children love using devices. It can be both great and the worst companion for your child. It keeps them busy but they might be addicted to it. But the thing is for sure they can help your child safe at school. The use of internet is also increasing. It is important for parents to know online safety tips to guard their children.
Wearable Technology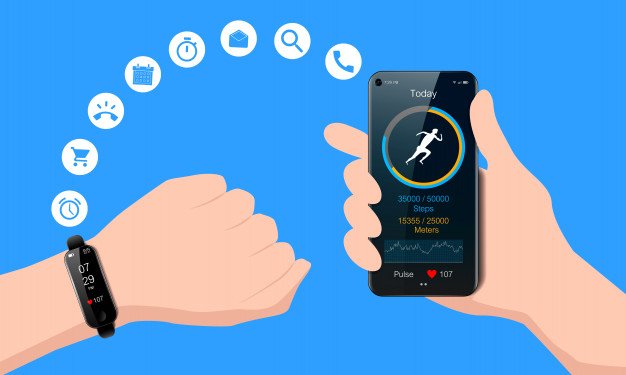 Many wearable devices are available for children these days. Whether it be a smartwatch or Fitbit, it can help keep your children safe.
A smartwatch connected to a device can help track the location of your child. You will not have to worry about them getting lost or losing their way. This device can also come in handy in knowing the child's location at all times.
Other wearable devices like a fit-bit, can help monitor the health of your child. This device contains information about their heart rate, oximeter, and the distance they walked. It can be useful for parents who have children with certain health conditions.
Parental Controls
Parental controls are software that helps in monitoring the activities of your children. This application will help in monitoring the mobile device or laptop of your child in a non-intrusive manner. Kids hide certain texts, pictures and data with help of applications, parents should have idea of decoy apps.
Some of the most popular and widely trusted parental control application are:
These parental controls can also be used for other purposes that can help your child be safer at school:
Location Tracking
Most parental control software provides the facility of location tracking. They help in the geofencing of certain locations. You can use the geofencing technique of the fence the location of your child's school.
Cyberbullying
Parental control apps will help you get alerts anytime your child is threatened. They help you get alerts when certain words are used related to cyber bullying. You can also monitor messages and posts yourself to determine bullying tendencies.
Block and Filter Content
You can also use parental control to block and filter out inappropriate or mature content from your internet. They can also help in blocking apps where they can interact with strangers.
Set Screen Time
parental controls can also help in setting screen time limits on your child's device. The screen timer can be used to block their device and gaming apps when they are in class.
3. Build an open environment
You need to have open conversations with your kid so they can relay their problems to you. Parents have often faced problems where children, especially teenagers, do not share issues they are facing at school with them.
This could be because of several reasons. Your child may be scared or embarrassed to share their experience with you. They may think that you will judge them for what they have done. Or they might just think you will get angry or worried.
Due to these reasons, children do not share their issues with you. Therefore, you have an open environment for your child. You need to prove to them that you will support them no matter what the issue is.
You also need to talk to them about other issues relating to bullying and sexual harassment. Here are some of the topics that you need to talk to your child to ensure their safety at school:
Bullying
You need to talk to your child and teach them what bullying is. You also need to teach them the types of bullying including cyberbullying. Bullying can come in all forms from classmates or teachers.
Teach your child to speak up when they witness or face bullying. Empower them with resources to stand against bullying. And teach empathy to make sure they don't become a bully themselves.
Sexual harassment
Sexual harassment can be a very sensitive topic to talk to children about. But it is also a critical subject to teach them.
Teach your child what consists of sexual harassment. You need them to learn about what is and what is not ok when it comes to their body. You need to help them communicate if they have experienced or witnessed something similar.
School location and routes
Children do not have a sense of direction when they are younger. For younger kids, teach them the address of your house and the school.
As they grow older, help your children learn the location of the school and routes from home to school. This will help them navigate the way even if the regular route is closed.
4. Have conversations with teachers
It is also important to stay up to date about how your child is in school. This can include concerns about their grades or behaviour in their classes.
Teachers spend most of their time with children. So they can observe the activity of your child without your presence. Some children have tendencies of misbehaving when their parents are not around. Check with teachers if your child is doing so.
You can also talk to teachers or the administration about the safety policy of the school. You can talk to them about the routine of your child and their academic performance.
Sometimes a change in the academic performance of a child can signify many things. This can be a possible indicator of a mental health issue. They can also be related to bullying or harassment faced at school. So it is wise to talk to their teachers and find out what they are up to at school.
Teachers can also help address the situation if your child is doing poorly at school socially. Being socially withdrawn and losing friends and being a sign of bullying or addiction. They can also be caused by social anxiety caused by trauma. You can ask their teacher to monitor them at school.
Teachers and the school administration can also help shed a light on the classes during the COVID-10 pandemic. You can ask them for additional help if you cannot arrange a class online.
The school administration can also help you navigate through concerns regarding physical classes. Ask them about the safety measures and standards that have to be followed by your child.
5. Update their school records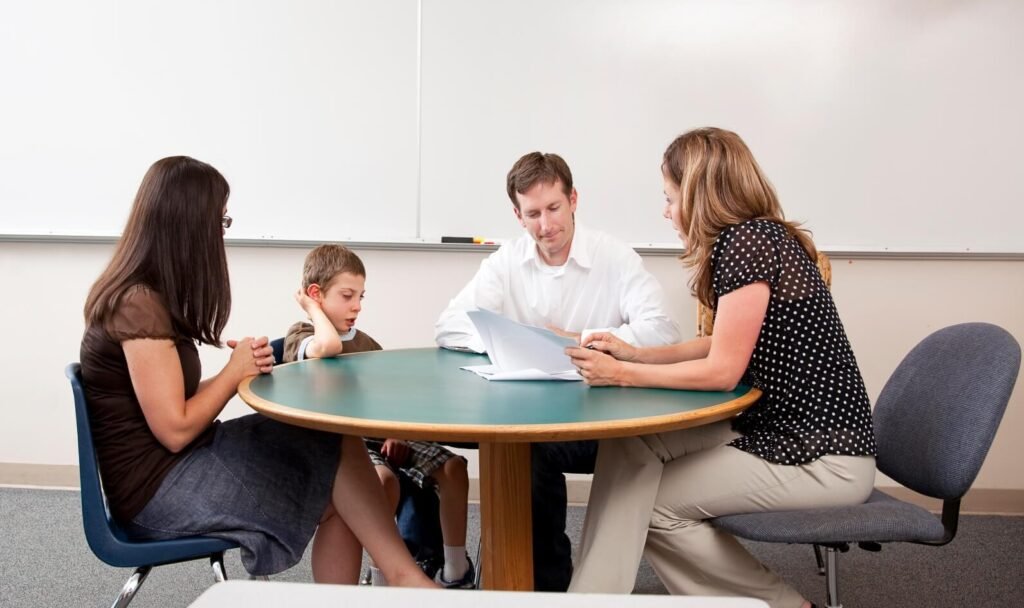 Parents usually have to fill out an endless amount of forms when their kid is first enrolled in a school. They have to fill out medical information and emergency details and many more. This can be such a hassle when it comes to filling it all out.
But in these times you need to keep their school records updated. So what you need to do is ask the school that you need to update their school records.
If any changes have occurred in your child's health condition or your contact numbers, you need to inform the school. This can help them contact you and take corrective measures in case of any medical or another emergency.
So update the school records of your child. Keep in mind the following things, when you are updating their school records:
Allergies: Food allergies or other allergies that your child may have developed during the holidays or a certain vacation.
Parent contact details: Change your details on their school records whenever you move or change your phone number.
Vaccination records: Update the record if your child has taken some vaccine also inform if your child is not able to take certain vaccines due to medical conditions.
Illness: Inform the school about the health condition that your child may have.
Emergency contacts: Update the emergency contacts if you change your phone number.
Medications: Update the school administration about the medication that your child is talking about for their health condition.
6. Review school protocols
All schools have security protocols that they have to keep the children safe. They may be regarding a safety drill or in case of a security breach.
Every school follows a different protocol and the need for one is different according to states and countries. Most schools talk to children and parents about these emergencies and the response taken when it occurs.
They are usually included on the prospectus of the school or a school magazine. They are also incorporated on the school website.
You need to talk to your child and revise them on what to do during emergencies. These emergencies can be related to the following issues:
Earthquake
School shooting
School fire
Theft
Harassing
Bullying